Vapmod Pipe 710 Mod Instructions
VAPMOD Pipe 710 Mod Instructions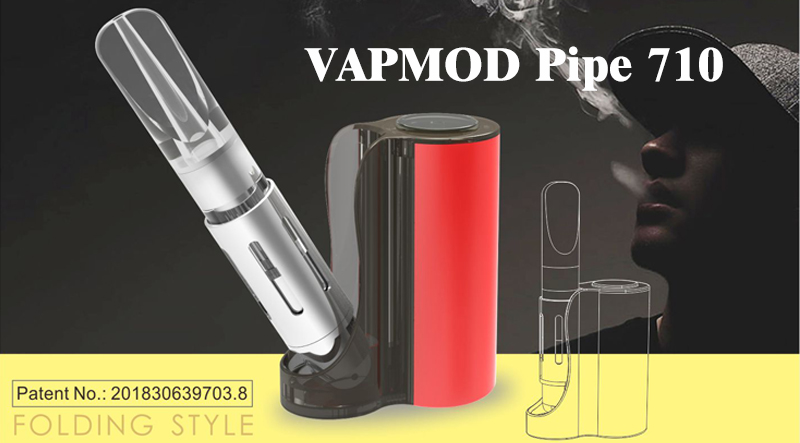 Overview
Vaping with innovate style means using the VAPMOD Pipe 710. This is a vaporizer that utilizes concentrate and a variable voltage output. Users will be able to create a custom vaping experience by firing the button several times. The 510 connector also uses an extremely strong magnet which keeps the cartridges in place. The device is definitely known for being extremely small and very light. The Pipe 710 will deliver an excellent flavor profile and it is known for its classy look.
Vapmod Pipe 710 was definitely designed to be an extremely durable device and it's built using a zinc alloy and polycarbonate construction. The 510 construction allows you to quickly screw the body into the base. The 510 connector also comes with a strong magnet for the 11 mm cartridges to snap into place easily. The vape mod also comes with a new cartridge seat that can make the process of measuring vape juice easier.
Retracting the 510 threads into the device for quick storage or swaps makes it very easy to use.
In order to operate the VAPMOD Pipe 710, it's easy to quickly swap things out using the oversized button that can be found directly next to the connectors. This is a light indicator that also very easily opens the device. You can cycle the voltage output as well as see the charging light indicator in this area.
The device comes with four different voltage outputs including a color code for each. 3.5V will showcase a green light, a red light will come on for 4V, a white light will appear for 2.5V and a blue light appears for 3V.
Operation is done quickly by pressing the button two times to activate the preheat mode. This case the device that 1.8V for 15 seconds as an added safety protection. The device will stay ready and primed for fire for 12 seconds. Behind the firing port is the USB port and this is connected to the 900mAh battery that has a battery life indicator that will pulse as it fires or indicate when it is ready.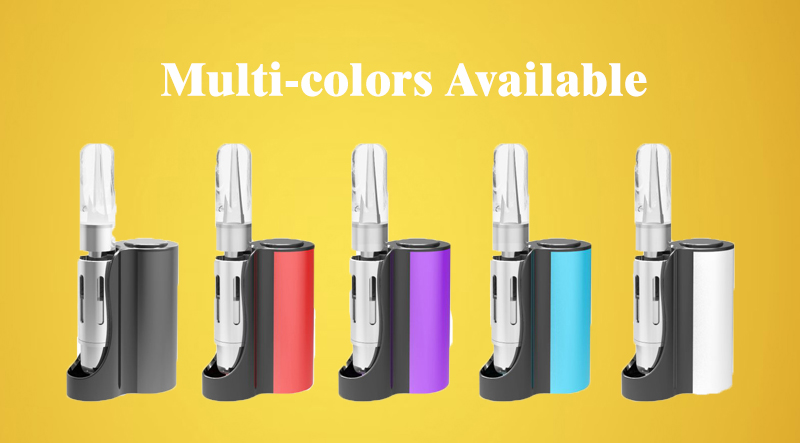 VAPMOD Pipe 710 Mod Features
Box mod that is highly rechargeable and portable
900mAh capacity for stable performance
Adjustable storage with 4 levels
LED indicator that is easy to use
Access to several safety features
Cold weather preheat
510 threads with magnet locks
Comes in white, blue, purple, black and red
VAPMOD Pipe 710 Mod Specifications
Dimension: 21.8 x 38.8 x 46.8mm
Fit for Oil Cartridges
Material: PC & Zinc Alloy
Battery Capacity: 900mAh
Preheating:1.8V, 15s
Output Voltage: White 2.5V, Blue 3.0V, Green 3.5V, Red 4.0V
Charging Port: Micro USB
Fully Charging Time: 2.5hours
Certificate: CE, ROHS & SGS
VAPMOD Pipe 710 Mod Package Includes
1 X Vapmod Pipe 710 Mod with 900 mAh battery
1 X USB charger Cable
1 X Complete user guide
1 X 510 magnet threads
1 X Carrying package
What's More on VAPMOD Pipe 710 Mod
LED indicator light:
The device indicates charging with a dimming LED light. Fixing hoods of PIPE 710 introduces a protective and decorative accessory. This can be removed if not in use.
4 levels of voltage adjustment
Pressing fire three times will adjust voltage output with a notification of a vibration through the device for each adjustment. Red 4v, Blue 3V green 3.5 V, White 2.5 V
Tips of Use
Press the fire button to activate preheating. If you are going to be vaping over 12 seconds the device is likely to shut off in protector mode and the LED light will flash.
Voltage regulation:
If necessary for the selection of output voltage, press the fire button 3 times repeatedly to regulate different output voltages:
2.5V constant output voltage, LED on white.
3.0V constant output voltage, LED on blue.
3.5V constant output voltage, LED on green
Full power output, LED on red
FAQ for VAPMOD Pipe 710 Mod Problems
How to use the Pipe 710 Mod?
Inject a small amount of oil into the cartridge
Screw connectors into the cartridge and insert into the 710 Pipe device
Adjust the cartridge to the angle where airflow is comfortable, power the device on and press fire again to vape.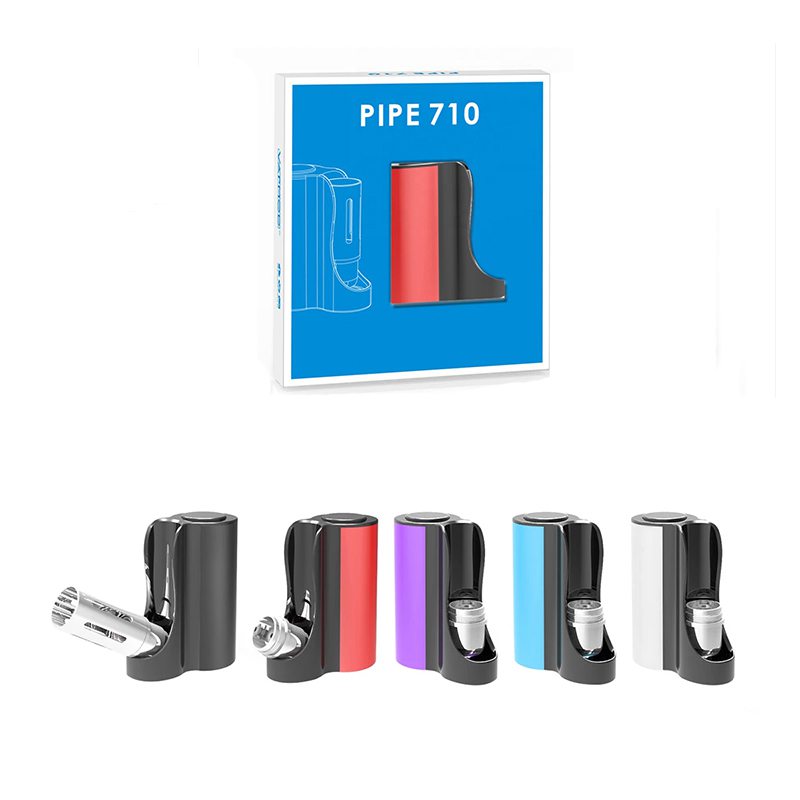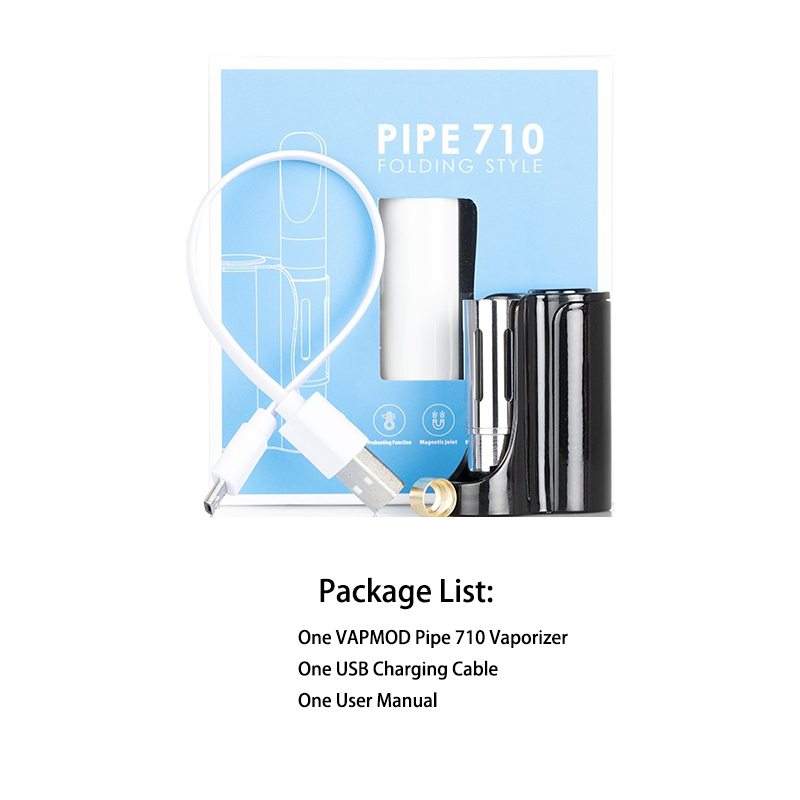 Customers who bought this product also bought:
Product added to wishlist
Product added to compare.

By entering Vape4Ever, you affirm that you are of legal smoking age 21+ and you agree to be Age Verified.