Watermelon Madness - Twist Salt
There are not enough products in stock
Watermelon Madness - Twist Salt is the product of brand Twist E-liquids, it's one of the best vapor products with the option of 35mg:30ml*2pcs, etc.
Notice: This product is currently only supported for free shipping to the United States.
Watermelon Madness - Twist Salt Review
Watermelon Madness - Twist Salt E-liquid Instructions
Overview
Watermelon Madness - Twist Salt E-liquid is a powerful blend of nicotine salt that contains a delicious watermelon essence in a large, refreshing glass of lemon juice to create a powerful nicotine salt vape. It is really the sweetest, freshest and juicy flavor of watermelon lemon juice that your taste buds have been craving. Very ripe watermelon juice immerses your tongue with every inhale and exhale you make. It makes you feel like you are enjoying something satisfying on the hottest summer day.
With every inhalation, fresh and sweet fresh watermelon juice quickly flows through the tongue and relieves the palate while on the go. The juice flows through your throat to quench your thirst as natural sweetness begins to intensify. As you exhale, you feel reborn with a strong spicy lemon juice.
Specifications
VG/PG Ratio: 50 / 50
Nicotine Level: 35mg / 50mg
Nicotine Type: Nic Salts
Bottle Sizes: 30ml
Bottle Type: Plastic Dripper
Brand: Twist E-liquids
Package Includes
2 x 30ml Twist Salt E-liquid - Watermelon Madness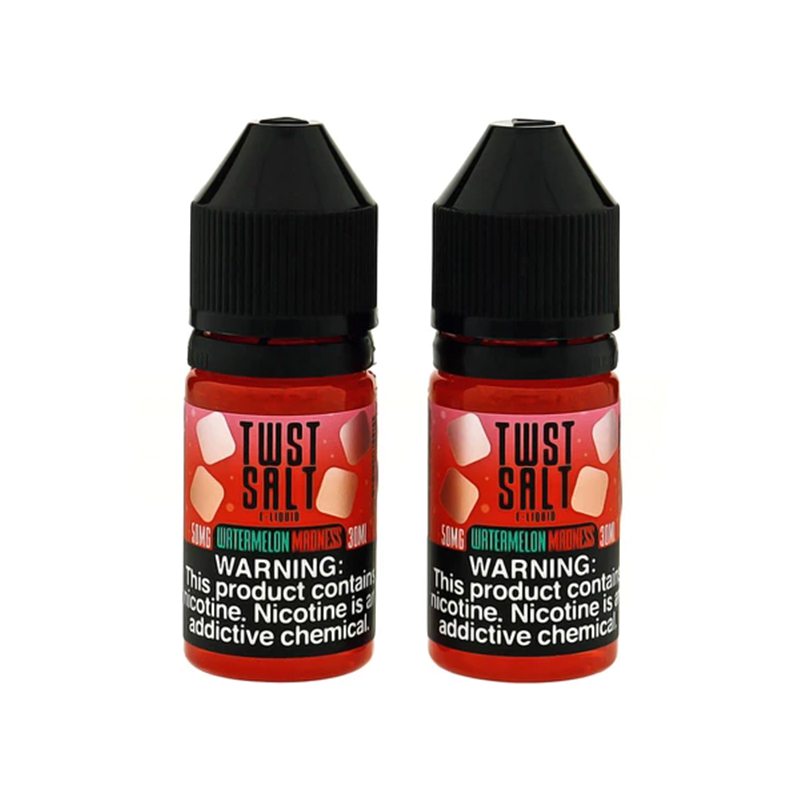 Cheap Vape Products For Sale and Buy
Customers who bought this product also bought:
Product added to wishlist
Product added to compare.