Kandypens Rubi Vaporizer Kit For Oil
There are not enough products in stock
Kandypens Rubi Vaporizer Kit For Ejuice/Oil is the product of brand Kandypens, it's one of the best vapor products with the option of Black Full Kit:1pcs, etc.
Kandypens Rubi Vaporizer Kit For Ejuice/Oil Instructions
Overview
Kandypens RUBI is an open system form of vape pod that is ideal for using your e-juice or any NIC salts. You can find it settled with the availability of a 1 mL empty style of pod all along with the universal setting of micro-USB charger. As compared to JUUL, it is somehow a little bit larger, and it is much ergonomic in the overall designing. It has some rounded edges. Plus, it has maximum airflow with the large capacity of the e-juice. Its battery life span is around 280 mAh. Hence it is entirely flexible and versatile enough.
This amazing KandyPens RUBI Vaporizer will be giving you the complete freedom to vape any e-liquid which you wanted to vape. It is featuring out with the open-access of the pod system in which you can put any e-juice or the wax of your own choices. It is mighty. It is light in weight and is much slim in appearance. It is sleek in design that makes it one of the superb vaporizers in the market today. It is entirely pocket-friendly to take it along with you at any place you want to.
This fantastic vaporizer has been exceptionally outfitted with the coil technology of OCELL Ceramic. You can amazingly extract the flavored clouds out from the e-liquids in a completely smooth and potent way.
Important Features
Innovative design with the patent-pending curve
Outfitted with the coil technology of OCELL Ceramic
Dual airflow along with air carb
Entirely leak proof
LED Battery form of Indicator
Compatible to be used with oil and e-liquid
What is included in Package?
1 X KandyPens RUBI Vaporizer
1 X Refillable 1ml Pod Cartridge
1 X Micro USB Charger
Additional Features OfKandypens RUB
The overall designing of this vaporizer so much exceptional and incredible looking. It is featured with the candy-colored form of wax along with herb e-juice vaporizers that make it incredible in overall appearance. The consumer will get impressed by gazing at it in the first look.
One of the most amazing features of this e-juice product is its open pod system. It is not at all limited with the pre-filled form of cartridges. You can easily open it and filled it up. They make the users offer with leak-proof designing. It does not have any condensation.
Kandypens RUBI VS JUUL
JUUL is namely known as one of the top most popular device in vaping from the US. It is designed in a prototypical manner that makes the entire experience of vaping much more extraordinary. It is quite a lot easy to use. This is one of the main reasons due to which it is hugely popular. You can easily remove it or even attach it with other vaping pods.
You can get JUUL in different varieties of flavors to choose the one that is ultimate to experiment with. Almost all JUUL pods make the use of nicotine salts for the users who want high intensity in the vaping experience.
On the contrary side, Kandypens RUBI is settled with open system pod access. It can make the use of different e-liquids all along with CBD as well as THC extracts of oil. This brings extra functionality in the whole vaping experience. So, if you want to vape various substance, Kandypens RUBI will be your best choice.
FAQ for Kandypens RUBI Problems
1. How to use Kandypens RUBI?
If you want to make the use of Rubi, you have to follow the below-mentioned steps one by one:
First of all, you have to remove off the pod straight from the side of the battery of the device.
Now remove off the rubber stopper from your pod. Let your pod be filled with e-liquid and later on replace your stopper.
Now prime up the whole Rubi pod.
You should not forget to prime up your Rubi Pod as the entire process is so simple and easy to perform. You have to inhale from your mouthpiece around 4-5 times. If you skip this step, the device will turn into a dry hit, which no vaper will like to experience. The Rubi will work fantastic if you prefer to use MTL that is mouth to lung technique.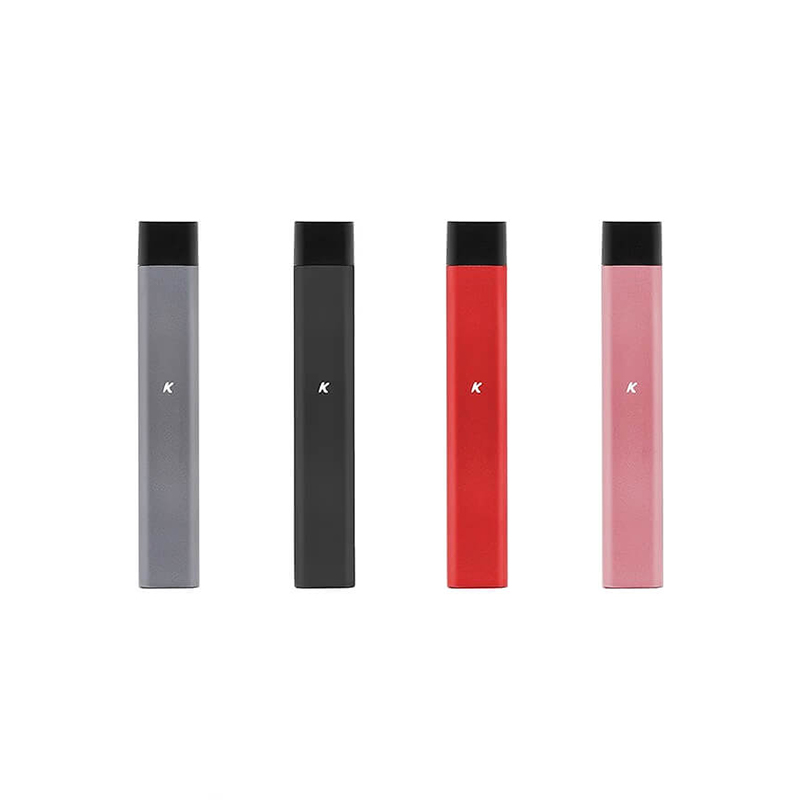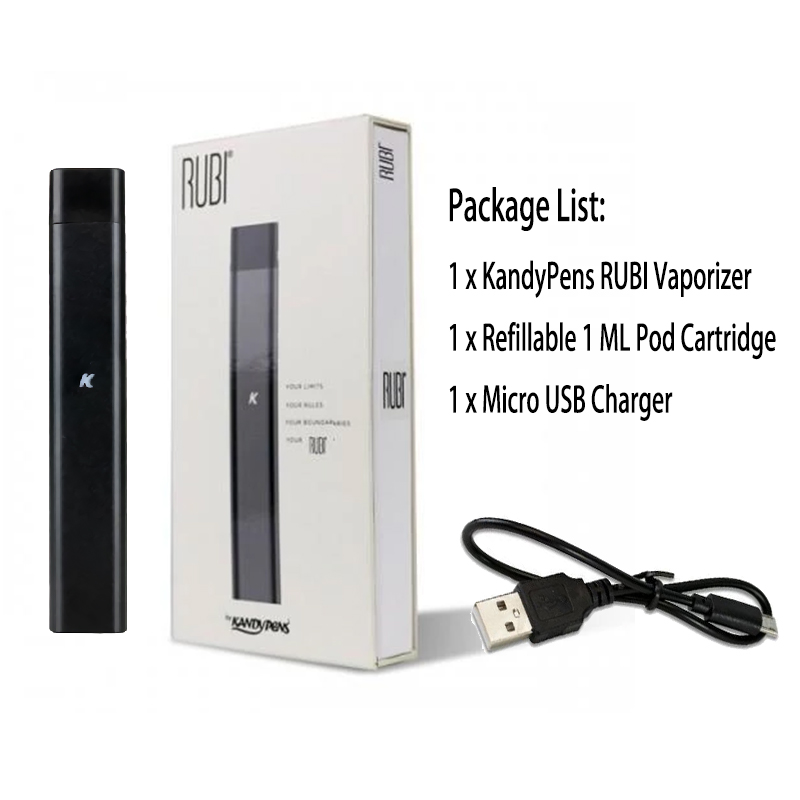 Customers who bought this product also bought:
Product added to wishlist
Product added to compare.

By entering Vape4Ever, you affirm that you are of legal smoking age 21+ and you agree to be Age Verified.