SEApods Device - JUUL Compatible
There are not enough products in stock
SEApods Device - JUUL Compatible is the product of brand SEApods, it's one of the best vapor products with the option of Black Device:1pcs, etc.
SEApods Device - JUUL Compatible Instructions
SEAPODS Device Instructions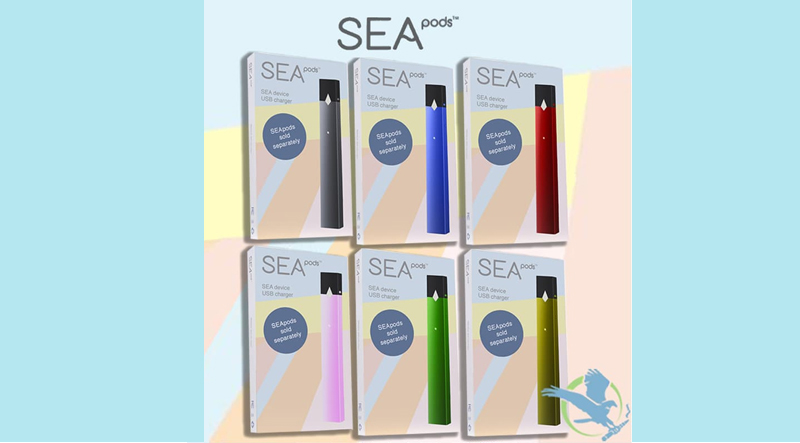 SEAPODS Device
Overview
If you want a fantastic vape experience, the Device Basic Kit by SEApods is just what you need. Its nicotine delivery pod system makes it easier than ever to enjoy great contentment with minimum effort.
An elegant and gorgeous system, discreet and attractive. The ultra slim design and lightweight construction ensure easy movement and comfort during the day. Despite its light construction, it is made of very tough materials.
The pod mod part uses an internal battery that can last for hours. It is able to provide you with enjoyable hits for hours. A practical LED light tells you about battery life so you know when it's time to charge.
Uses pre-filled Nicotine salt pods. So you just have to do it break one into two and vape it.
The Sea Device Pods Essential Kit employs a very easy to use system for those vapers who want to enjoy nicotine salt without any hassle.
SEAPODS Device Features
Advanced temperature control for good vape sessions
Easy to use design and easy to operate.
Nicotine salt composition produces a unique and satisfying flavor
Liquid wick system ensures thick and stable vapour
Compatible with Sea Pod and Juul Pod
Available Colors:
Silver
Black
Rainbow
Blue
Gold
Pink
Green
Red
SEAPODS Device The Package Includes
1 X USB Charger
1 X Sea Pods Device (pods are not included)
FAQ for Sea Pods device Problems
How long does a SEA Pods device battery usually last?
The optimum number of hours of battery charge is 3 to 4 hours. Remember that charging the battery too much can damage as it made using lithium ions, overcharging can lead those breaking down of it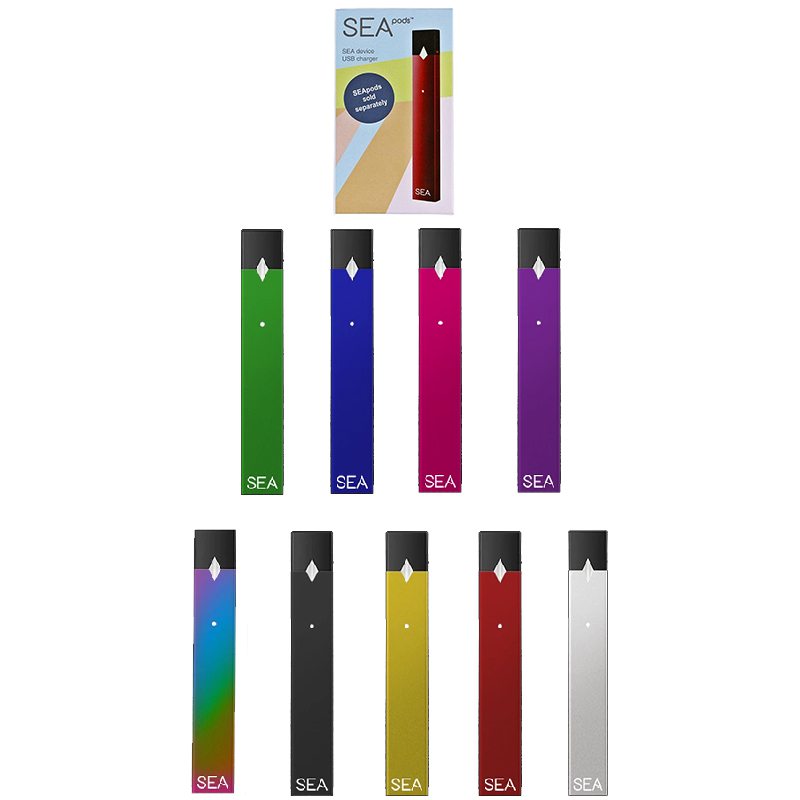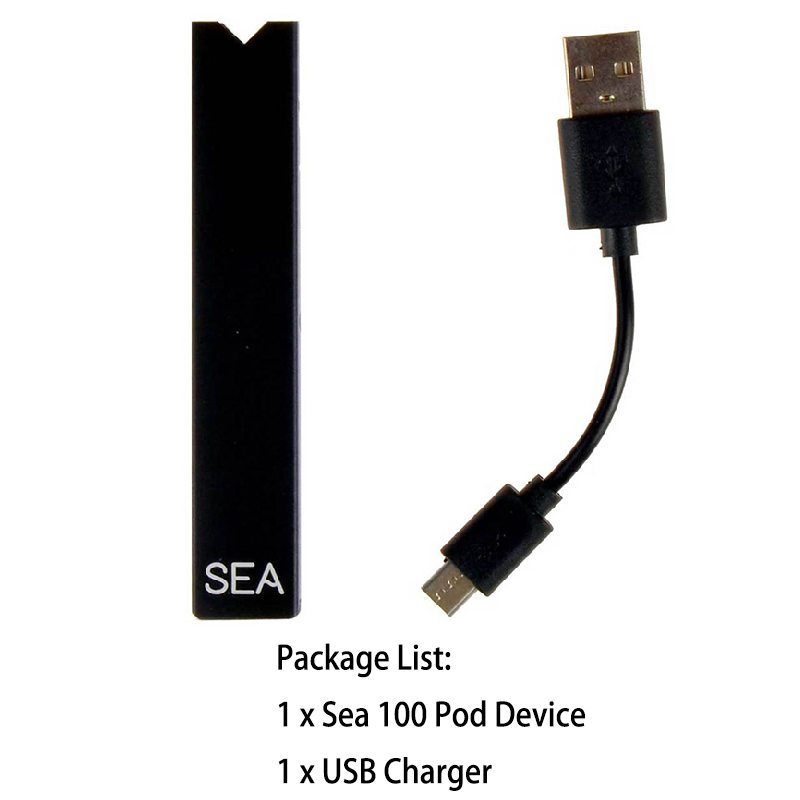 Customers who bought this product also bought:
OVNS JC01 Pod System Kit 400mAh is the product of brand OVNS, it's one of the best vapor products with the option of Aurora Rainbow Kit:1pcs, etc.
JUUL Device is the product of brand Juul, it's one of the best vapor products with the option of JUUL Device - Slate Basic Kit:1pcs, etc.
Product added to wishlist
Product added to compare.

By entering Vape4Ever, you affirm that you are of legal smoking age 21+ and you agree to be Age Verified.