Airistech Airis MW Replacement Cartridge
There are not enough products in stock
Stock Notice: This product is shipped from China warehouse with 10-15 days delivery time.
Airistech Airis MW Replacement Cartridge is the product of brand Airistech, it's one of the best vapor products with the option of M oil cartridge:1pcs, etc.
Airistech Airis MW Replacement Cartridge Instructions
Overview
The innovative Airis MW Replacement Cartridge is a luxury pod from the Airistech Company. It is specially formulated for the MW Vaporizer in two different and distinct designs and styles. It is tailored to give you a premium experience and can be sued with either dense and liquidy concentered oils.
The pods are designed with keeping your ease in mind so that you have the ultimate experience each time you use the pods. Additionally, the pods are manufactured with a next-level innovative magnetic connection, which makes swapping a super easy and hassle-free task. You can do that in a minute with an incredible easy procedure.
As they come in two varieties, they are both suited for different things. One is for thick concentrated oils and the other one for thin flowy ones. Therefore, when you require a pod for thick oils, then you must opt for the dark black W Pod and the Quartz Dual Coil element.
The mechanism is so strong that it produces huge clouds, with several different chambers present inside the pod. You can each one of them for extra pot storage so that you can have fun on the go as well. However, when you are in the mood for thin oils, then you should go for the Airistech refillable tanks called the M Pod Cartridge. It has massive capacity as the name suggests and can store up to 0.8ml.
It is the most optimal option for traveling and smoking on the go. It comes with an advanced level Q-cell coil, which delivers the best flavor punch for a premium experience. You should invest in a pack today as they are never going out of style and are truly the best bang for the bet. You will get accustomed to the process in no time whatsoever!
Specifications
Use For: Thick Oil / Wax
Thread Connection: Airis MW Device only
Package includes
1 x Airis MW Replacement Cartridge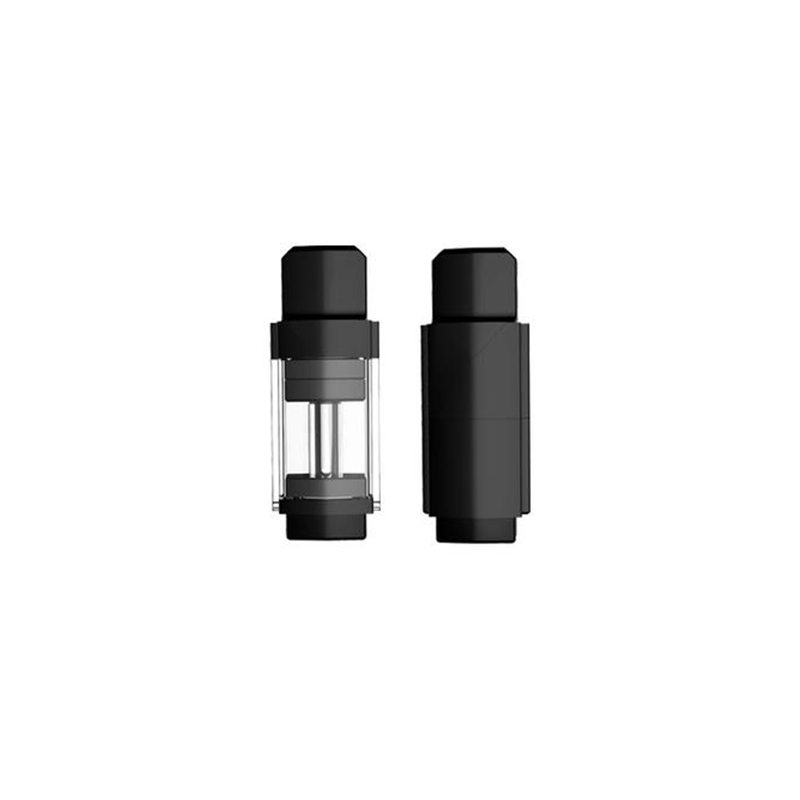 Customers who bought this product also bought:
Airistech
Airistech
V4-10820-
Airistech Airis MW Vape Pen For Wax/Oil is the product of brand Airistech, it's one of the best vapor products with the option of White Kit:1pcs, etc.
VAPE4EVER
V4-10145-CBD01B
This 510 thread vape pen battery 350mAh comes with multiple protections for safety and variable voltages indicated by LEDs, featuring 15s/60s fast preheat time.
Product added to wishlist
Product added to compare.

By entering Vape4Ever, you affirm that you are of legal smoking age 21+ and you agree to be Age Verified.