Yocan Lux MAX 510 Thread Battery
Yocan Lux MAX 510 Thread Battery features a slim and portable design and a 900mAh battery, making it durable and lasting.
Yocan Lux MAX 510 Thread Battery Instructions
Overview
Yocan Lux MAX 510 Thread Battery provides a top-notch vaping experience, which can be attributed to its simple operation, high quality, and portability. It is a marvelous device that can vaporize both oils and e-liquids. The product features a powerful 650mAh battery, which ensures long-lasting performance. It is equipped with preheating chamber technology, which makes each hit silky, smooth, and full of flavor every time. You don't have to wait for the heating up.
It comes with adjustable airflow options, making it suitable for different vaping experiences by switching different amounts of vapors. The device has an easy-to-use design that allows you to enjoy the oils or e-liquids with just the click of one button. The device is equipped with a meshed coil that guarantees purer vapor and better flavor to ensure safety and health.
The high-quality mental construction contributes to its durability and long-lasting performance. The stylish and unique design makes it stand out among other vapes on the market. It fits in your pocket or purse, so you can virtually take it with you anywhere! Yocan Lux MAX comes with multiple safety protections and enables you to vape in any environment, which means you can use it in hot or cold climates. Whether you're experienced or just getting started, this device is the ideal choice for fantastic vaping experiences.
Features of Yocan Lux MAX 510 Thread Battery
User-friendly design
Durable metal construction
Mesh coil for purer vapor
Adjustable airflow for customizable hits
Technology for oil vaporization
A 650mAh battery for long-lasting performance
Innovative preheating chamber technology for smooth hits
Specifications
Dimensions: 106.6mm x 16.5mm
Battery Capacity: 900mAh
Voltage Range: 1.8V-4.2V
Power Output: 5 Power Levels
Material: Zinc-Alloy
Operation: Button-Activated
Connection: 510 Thread
Charging: Type-C Port
Cut-Off Time Protection: 15 Seconds
10-Second Preheating Function
Voltage Adjustment Dial
Colors: Teal, Black, Yellow, Silver, Green, Purple
Package Includes
1 x Yocan Lux MAX 510 Thread Battery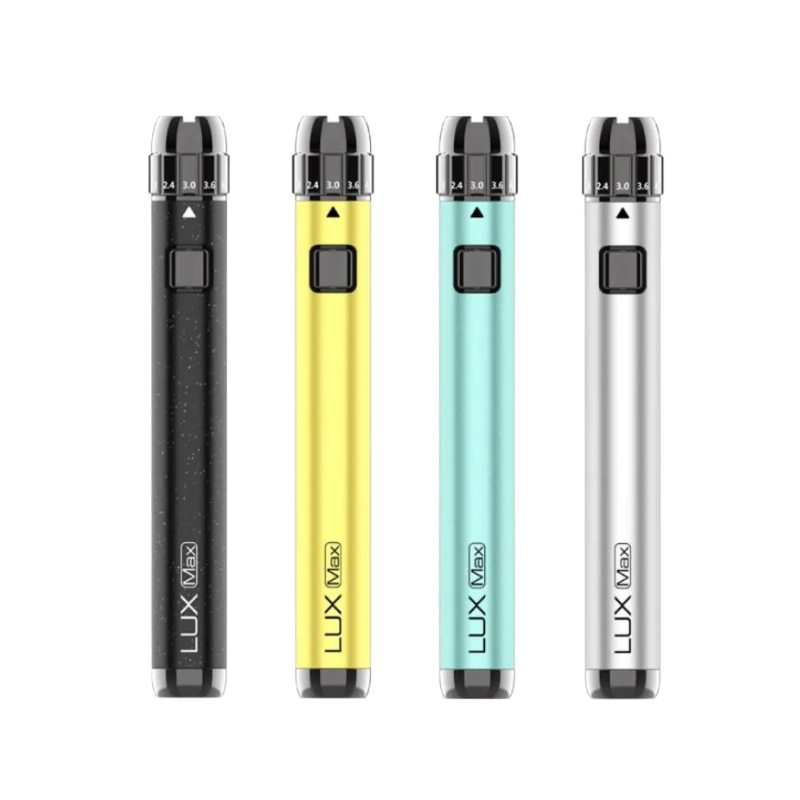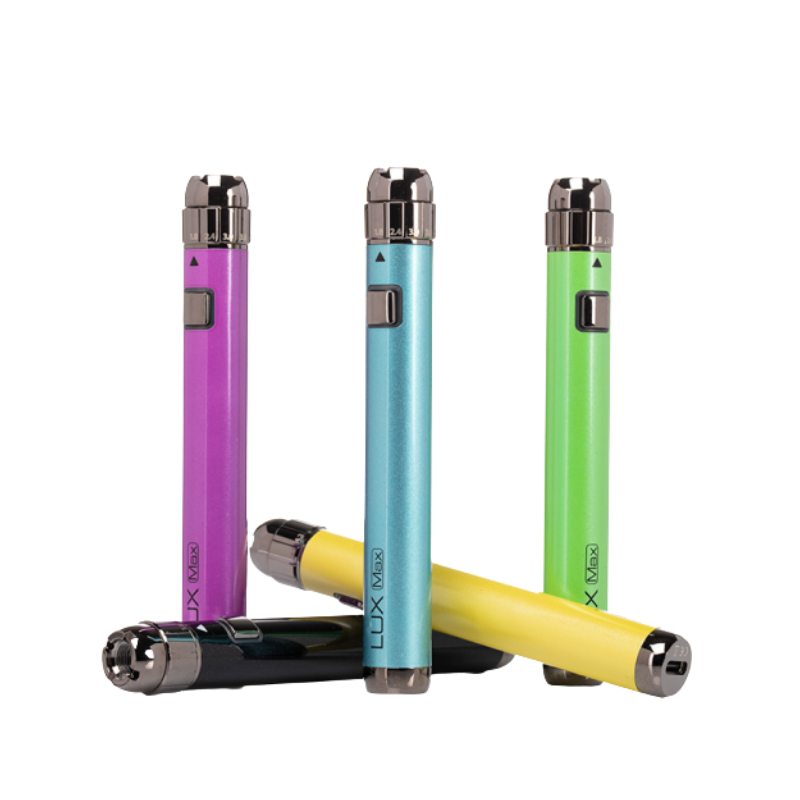 Customers who bought this product also bought:
Product added to wishlist
Product added to compare.