Santa Cruz Shredder Vogue Aluminum 3 Peice Spray Grinder
There are not enough products in stock
Santa Cruz Shredder Vogue Aluminum 3 Peice Spray Grinder is the product of brand Santa Cruz Shredder, it's one of the best vapor products with the option of Matte Black:1pcs, etc.
Santa Cruz Shredder Vogue Aluminum 3 Peice Spray Grinder Instructions
Overview
Santa Cruz Shredders are famous for producing grinders that are exceptionally high-quality and they work like a charm. In addition to their grinders, they have added another product known as the Santa Cruz Shredder Vogue Aluminum 3 Peice Spray Grinder. It resembles a small spray paint can, but it's used as a container and also a grinder. A user can utilize this grinder to store their blends as well as grind them whenever needed. This is a limited edition product that has a diameter of 1.6 inches and is made up of three individual pieces. Its bottom piece can be used to finger scoop.
Moreover, this cylindrical-shaped grinder is made up of lightweight aluminum that is medical-grade and has razor-sharp teeth. This enhanced design consists of the latest threading pattern, a lid that is firmly secured due to earth magnets, and effortless use due to its textured grip. This grinder offers maximum protection when it comes to keeping your blends secured inside the grinder.
Features
Medical-grade, ultrasonically cleansed, and consist of anodized aluminum
Razor-sharp teeth
Medical-grade aluminum
Durability in thread pattern
Secured lid closure with rare-earth magnets
Has textured grip and superb style.
Can be cleaned easily
Available in numerous colors
Dimensions are: 1 5/8 inches in diameter
Package Includes
1 x 1-5/8" Diameter Santa Cruz Shredder Vogue 3-Peice Spray Grinder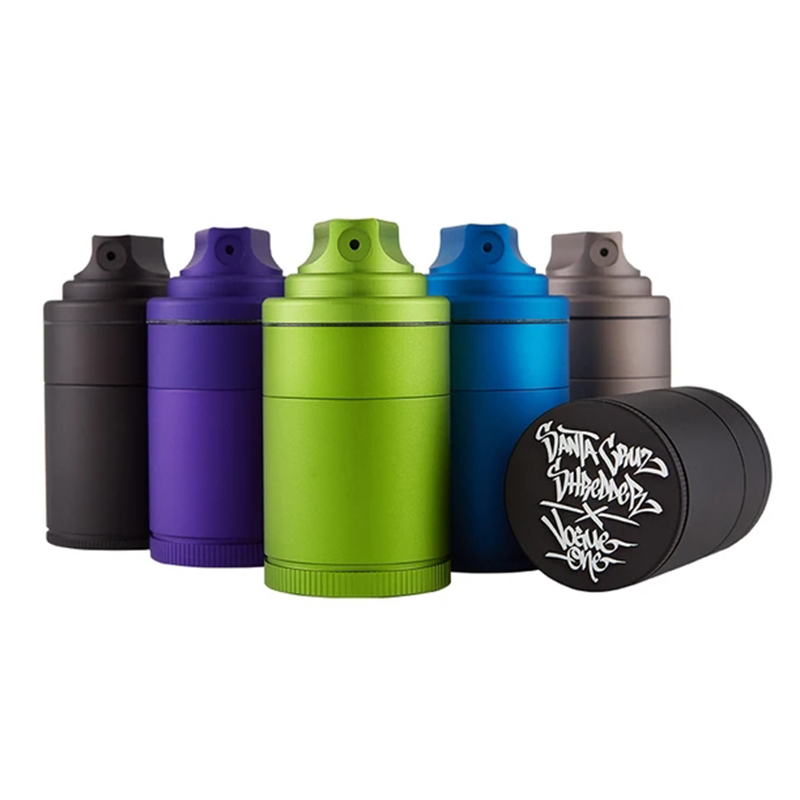 Product added to wishlist
Product added to compare.

By entering Vape4Ever, you affirm that you are of legal smoking age 21+ and you agree to be Age Verified.