Noms x Esco Bars Disposable Vape 4000 Puffs
There are not enough products in stock
Noms x Esco Bars Disposable Vape offers 4000 puffs with its mesh coil. It contains 9mL e-juice and 5% nic salt.
Noms x Esco Bars Disposable Vape 4000 Puffs Instructions
Noms x Esco Bars Disposable Vape 4000 Puffs is powered by a 1500mAh battery that can support 4000 puffs. It contains 5% nic salt in 9mL vape juice, which is perfect for disposable vape lovers. Although this device is non-rechargeable, it's easy to bring it anywhere. With the mesh coil, you can enjoy its pure vapor. Noms x Esco Bars 4000 comes with 5 fruity flavors and a sleek and shimmering design.
Specifications
Prefilled E-Juice: 9mL
Puff Counts: Around 4000 Puffs
Nicotine Level: 50mg (5%)
Battery Capacity: 1500mAh
Coil: Mesh Coil
Flavors: Mojito Mint, Blueberry Papaya Strawberry, Asian Pear Pineapple, Kiwi Passionfruit Nectarine, White Peach Raspberry
Package Includes
1 x Noms x Esco Bars Disposable Vape 4000 Puffs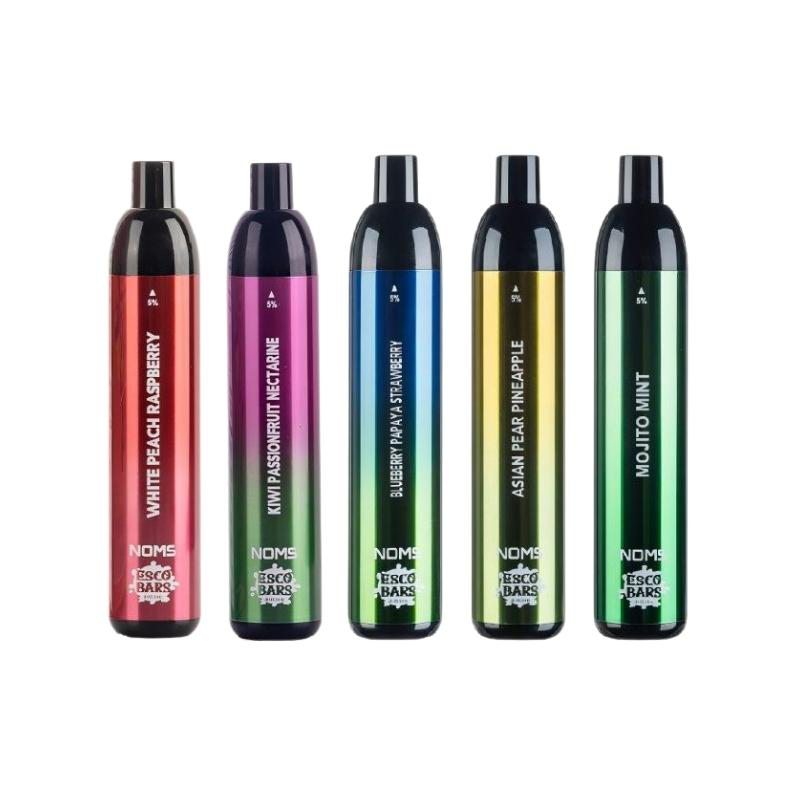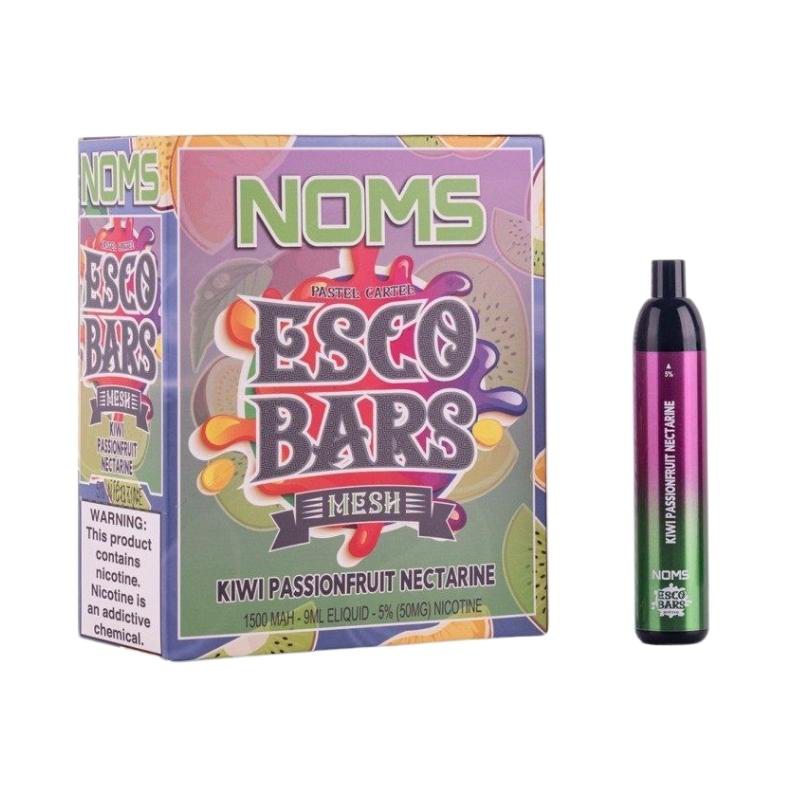 Customers who bought this product also bought:
SWFT Mod Disposable Vape 5000 Puffs, with 400mAh rechargeable battery and 15mL e-liquid, offers 5000 puffs of smooth and tasty vapors.
Hyde N-Bar Mini Disposable Vape Pen is a smaller version of N-Bar but keeps Nord design. It has 2500 Puffs for a smooth vaping and available in 22 vape flavors.
Product added to wishlist
Product added to compare.

By entering Vape4Ever, you affirm that you are of legal smoking age 21+ and you agree to be Age Verified.