GeekVape N30 Aegis Nano Kit
GeekVape N30 Aegis Nano Kit comes with a stylish neck chain, built with triple-proof technology and auto output adjustment, conveying immersive flavor.
GeekVape N30 Aegis Nano Kit Instructions
GeekVape N30 Aegis Nano Kit Instructions
Overview
Are you thinking about getting yourself this little monster to enjoy your vaping sessions with mind-blowing flavors? Then, it's high time to get to know about this wonderful product! Once you unbox the GeekVape N30 Aegis Nano Kit, you will find a vape's body, two pods, a charger, and a lanyard. But, first, let's discuss this GeekVape in detail. Although a nano vaping device, it offers stellar macro features in a tiny body. This Nano Kit comes with two pods, with one already pre-installed. One pod consists of 0.6 ohms with 20 to 25 watts, while the other has 1.2 ohms with 11 to 14 watts. These pods have a 2 ml e-liquid capacity. If you want to access the pod's top to fill your vaporizer, go from the side and snap the cap backward. After opening the cap, it will unveil the pod's top, where you can fill in your vape by opening the lid. The procedure is pretty straightforward. The filling logo is already mentioned on the gasket. So you only have to peel the gasket back and dump your favorite e-juice into the device. Once you are done, snap the cap back on for vaping. What's more, the pods possess magnetic attachment that makes it easy to remove or connect them. As a result, the pods will click in straight away and pretty nicely without creating a hassle.
Furthermore, the GeekVape N30 Aegis Nano allows airflow adjustments. Thus, you can adjust to either fully closed, fully open, or anywhere in between. Do you know what makes this device the best? Its edges have a rubber gasket or rubber seal that makes it dust-proof, shock-proof, and splash-proof. Thus, providing you with an indestructible vaporizer with tri-proof technology.
GeekVape N30 Aegis Nano is available in eight different colors with a chrome bezel. These colors include black, rainbow, camo silver, camo blue, blue, yellow, red, and camo green. It also has a rubberized texture with power and adjustment buttons. In addition, this portable and lightweight vaporizer's base has an area for the battery. It supports an 800 mAh battery; thus, providing you with long-lasting enjoyment. Plus, if you flip the flap back, you will find USB Type C charging. However, it only offers one amp maximum charging. So, once it is charged, push the flap back in to use your device.
Besides these attributes, GeekVape N30 Aegis Nano also comes with a 0.69 OLED display that will exhibit all the necessary information on the screen. What else? Its automatic wattage settings adjust the device's power output accordingly. These amazing combinations of features will help you produce substantial flavorsome vapor clouds that you will not be able to resist. Furthermore, GeekVape Nano comes with a stylish chain that you can hang around your neck. A pretty cool attribute that most vaporizers do not possess.
In short, if you are a big fan of the Aegis line, you should try this product out. Its button placement, comfortable usage, and airflow options make it the best. So if you are searching for reusable, rechargeable vaping gear for on-the-go vaping, this device might be the best bet. Plus, thick luscious vapors and excellent battery life are all you need for quick vaping sessions. If you wish to have an additional boost or punch throughout the day, carry your device by hanging it around your neck.
Features of GeekVape N30 Aegis Nano Kit
Incredibly portable
Indestructible tri-proof technology
2 ml e-juice capacity
Refillable and reusable pods
Magnetic Connectivity of pods
Straightforward usage
It comes with an 800 mAh battery
Includes OLED display screen
Airflow adjustment options
Easy to refuel
Ergonomic design
Includes neck chain for hanging
Produces thick, flavorful clouds
Specifications of GeekVape N30 Aegis Nano Kit
Use For: E-Juice
Vaping Time: 10s
Battery Capacity: 800mAh
Battery Type: Built-in
Charging Port: Type-C
Screen Type: OLED Black and White Screen
Screen: 0.69 inch Display
Input Current: 1A (Max)
Input Voltage: 4.5V-5.5V
Output Voltage: 0.1V-6.0V
Output Wattage: 5W-30W
Minimum Voltage: 3.2V土0.1V
Temperature Control: 200℉-600℉/100℃ -315℃
Resistance Range: 0.20ohm-3.0ohm
Resistance: 0.6ohm (20-25W, Pre-installed); 1.2ohm(11-14W)
Package Includes
1x Geekvape Aegis Nano Device
1x Type-C Charging Cable
1x Aegis Nano Pod
1x Spare Parts
1x Lanyard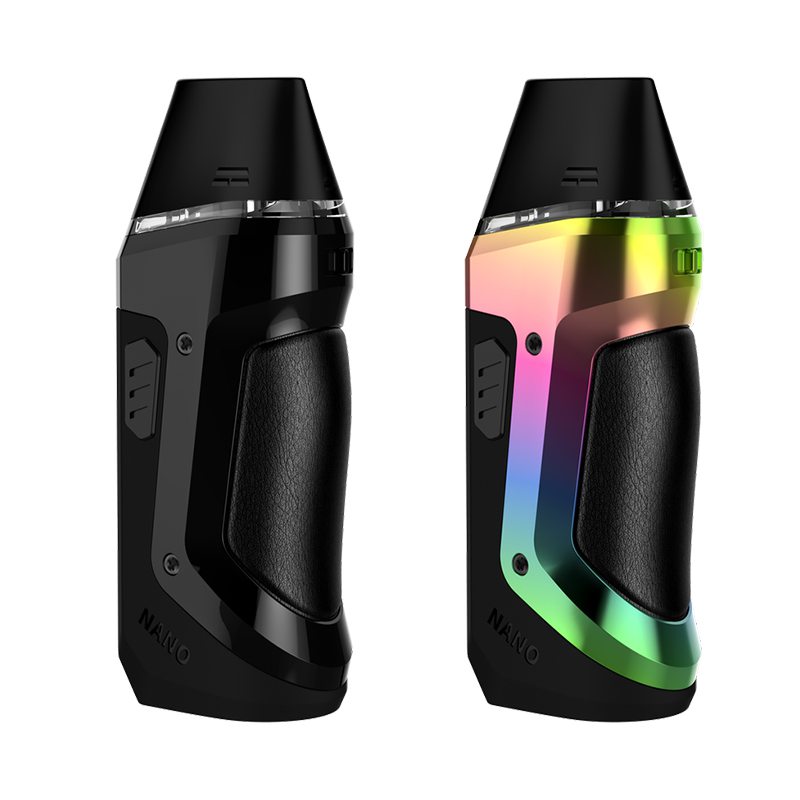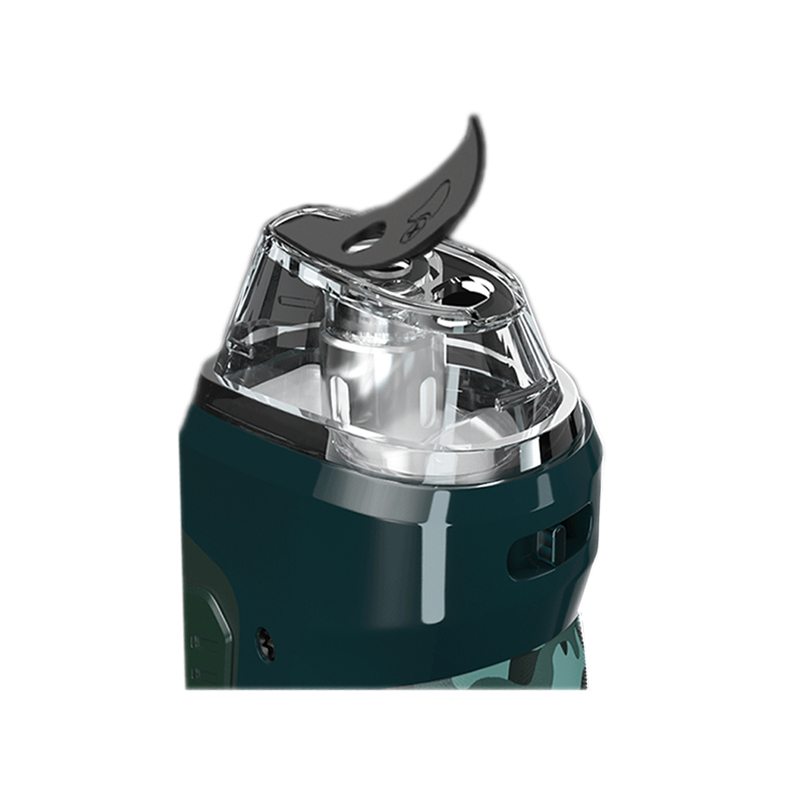 Customers who bought this product also bought:
Product added to wishlist
Product added to compare.

By entering Vape4Ever, you affirm that you are of legal smoking age 21+ and you agree to be Age Verified.