Geekvape Frenzy Pods is the product of brand Geekvape, it's one of the best vapor products with the option of Pod With 2pcs Coil:1pcs, etc.
Geekvape Frenzy Pods Review
Geekvape Frenzy Pod Instructions
Overview
Geekvape Frenzy Pod has been designed exclusively for Geekvape Frenzy Pod Kit. NS mesh coil of 0.7ohm resistance is pre-installed in it, and the packaging includes an NS SS316L coil head of resistance 1.2ohm. The pod can be used for vaping regular freebase as well as salt nic juice. The capacity of the pod is 2ml. The base of the replacement pod features a standard fill port which makes sure that you can top off the pod easily whenever required.
Geekvape Frenzy Pod Package Includes
1 x 1pc GeekVape Frenzy Replacement Pod
1 x 1pc 0.7ohm NS Mesh KA1 Coil (pre-installed)
1 x 1pc 1.2ohm NS SS316L Coil
Geekvape Frenzy Pod Specifications
Capacity: 2ml
Resistance of NS KA1 Mesh Coil: 0.7ohm
Resistance of NS SS316L Coil: 1.2ohm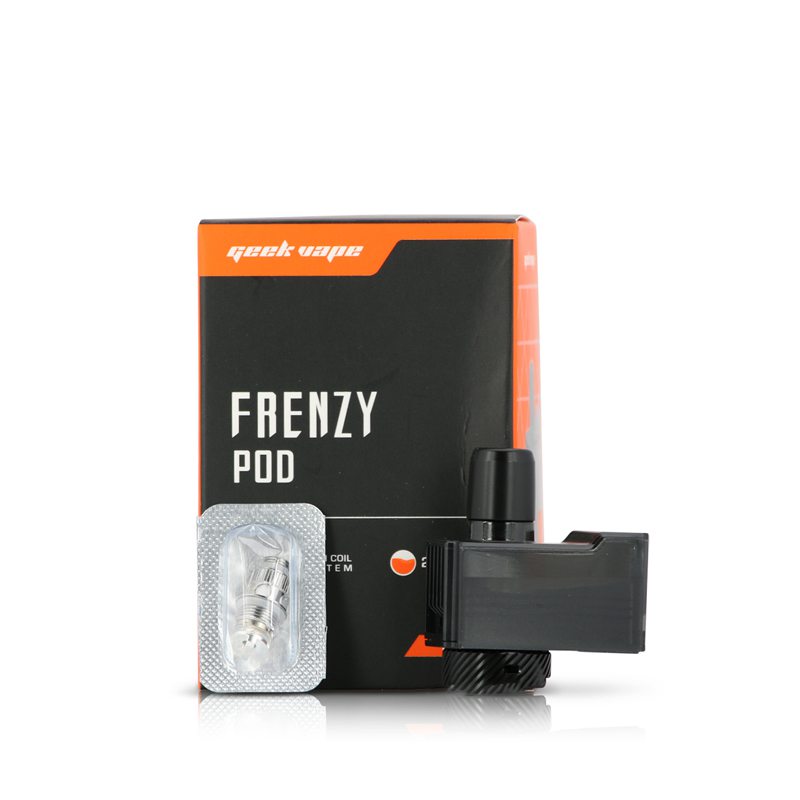 Cheap Vape Products For Sale and Buy
Product added to wishlist
Product added to compare.