EVAK Glass Container is the product of brand Evak by Prepara, it's one of the best vapor products with the option of Mini 6oz:1pcs, etc.
EVAK Glass Container Instructions
Overview
EVAK Glass Container preserves the freshness of your aromatic blends by taking out the air. The aromatic blends will lose their taste very fast if they are exposed to air. Unlike other glass containers that have air-tight lids and trap a certain amount of air in the products, this container gives you the opportunity to take out the air and keep your blends fresh for a long period of time.
The lid of the EVAK Glass Container has a twin valve system which allows air to be instantly released once you push down the lid, and the container is securely closed. Thanks to this unique system, the lid can be easily taken out. It is very simple - there are not any pumps, buttons, switches, valves, or levers that you need to replace. The lid of the EVAK is specifically created to be pressed down all the way to the bottom of the container. This way, you can store a little amount of blend or a lot - either way the container will perfectly preserve it.
There are different containers available on the market that remove the air in order to keep the freshness of the stored products, but they are made of plastic. It is a well-known fact that when plastic is in contact with food or blends, it releases harmful chemicals that contaminate the food or the blends. The materials used for the creation of the EVAK glass container are clear or frosted high quality borosilicate glass and stainless steel. The handles are rubberized. The borosilicate glass is both odor-free and stain-free, and it is dishwasher safe. However, it is recommended to hand wash the lid and the cap in order to preserve the durability of the product.
Specifications
Mini - 6oz
Compact - 16oz
Medium - 24oz
Large - 46oz
Package includes
1 x EVAK Glass Container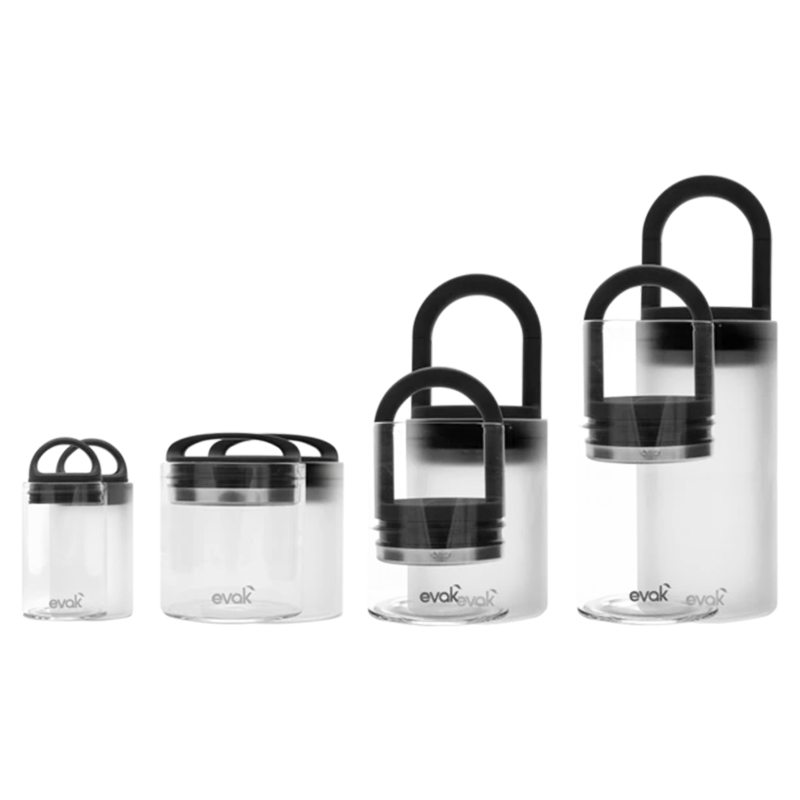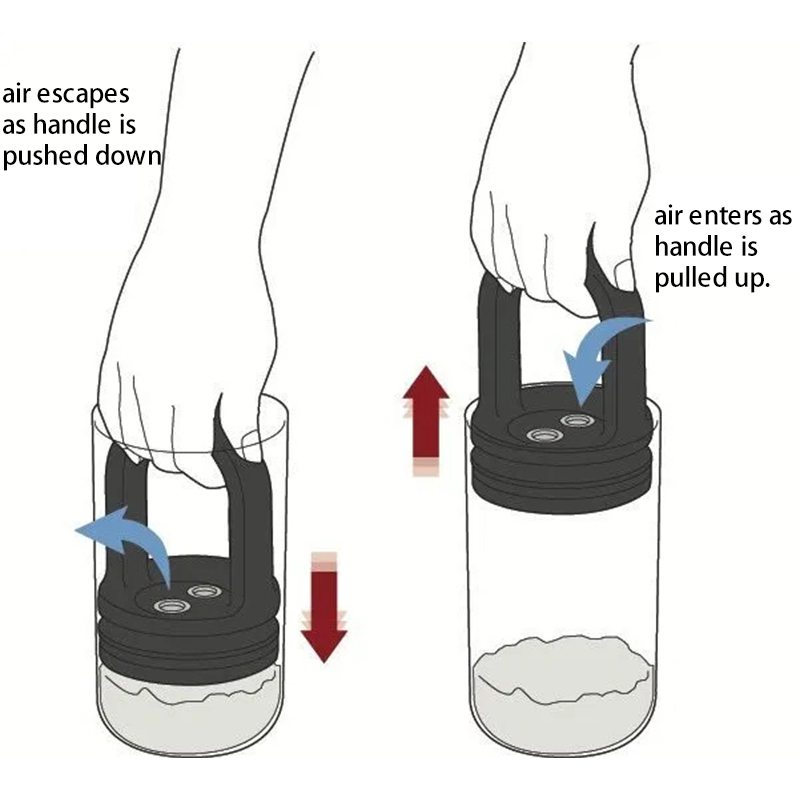 Customers who bought this product also bought:
Product added to wishlist
Product added to compare.

By entering Vape4Ever, you affirm that you are of legal smoking age 21+ and you agree to be Age Verified.