RELX Vape Kit
There are not enough products in stock
RELX Vape Kit is the product of brand RELX, it's one of the best vapor products with the option of Blue Kit:1pcs, etc.
RELX Vape Kit Instructions
RELX Vape Kit Instructions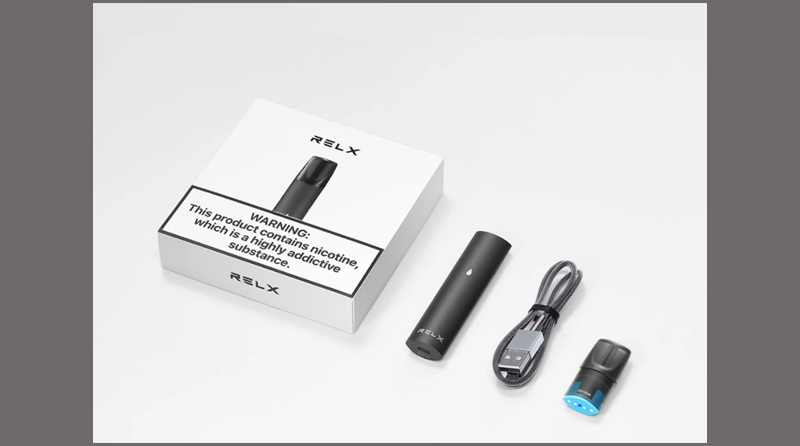 Overview
RELX Vape Kit is usable for both the armatures and experts, it is small and light weight exactly as the size of a pen. The RELX AIO Kit comes with already filled nicotine salt which hits the throat giving a smooth and flavored taste. The technology which is used in the RELX Vape Pen is ceramic coil which ensures the balance between the flavor and the production of vapor. It is leak resistant because it comes with double sealed leak resistant pod which is especially designed to minimize the leak. You can activate it just by inhaling it. It comes with a 2.0ml capacity which cannot be refilled and a 1.0 to 1.2ohm coil. Micro USB cable can be used to charge it.
Features
Premium technology: It is a high quality ceramic conductor with innovative technology.
Simple design: It is very easy to use because of no buttons and switches and it's easily portable.
Easily rechargeable using USB cable.
Utilize leak-proof technology
Simple instructions: Just insert the pod to vape
Package Includes
1x RELX Pod Device
1x Pre-filled Pod
1x Micro USB Cable
1x User Manual
Specifications
Battery Capacity: 350mAh
E-juice Capacity: 2ml (pre-filled)
Power Range: 10W-15W
Input Voltage: 3.3V-4.2V
Charging Voltage: 5V
Standby Current: <100uA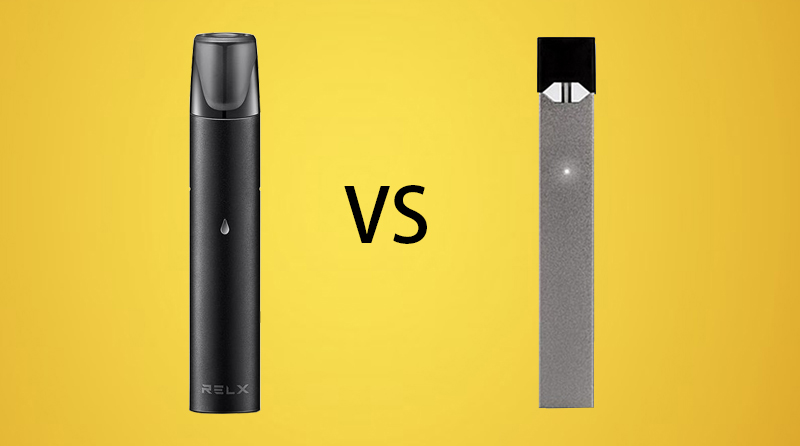 What's more on RELX KIT?
Soft and Smooth
The RELX Pod Kit comes with already filled nicotine salt which hits the throat giving a smooth and flavored taste. It brings a realistic experience close to the cigarette due to the latest FEELM technology.
Simple and Clean Design
This device is activated when you inhale which means that you don't need any buttons to start. In this way you can easily start vaping and plug in a new one when the previous is empty. It is also very small in size and lightweight.
Exceptional Battery
2ml of e-juice is present in each pod which is equal to 3-4 packs of cigarette. A battery of 350mAh takes about 40-60 minutes to fully charge. And lasts about 1 to 3 days depending upon the use.
No leakage
It has a double sealed pod which is not a surprise. It resolves the major issue which comes with the pre-filled pods system.
Differences between RELX VS JUUL
RELX has more verity of flavors than JUUL. Most of the RELX flavors are totally different from each other while the flavors of JUUL such as Mint and Mentol, Virginia tobacco and classic tobacco are very similar to each other.
JUUL is very unpleasant because of the amount it produces which directly hits very hard. Whereas the vapor produced by RELX is in adequate amount and doesn't hit the throat.
RELX has a way more capacity then the JUUL pod. 2.0ml compared to 0.7ml. Which makes it 3 times more in capacity.
When we compare the two pods in terms of strength, RELX proves to be more solid and sturdier. They don't break easily and it's very easy to dispose them.
The technology which is used in RELX FEELM has won a Golden Leaf Award in Germany whereas the JUUL has done nothing new.
200 puffs by JUUL doesn't satisfy the daily need of vaping whereas the RELX can support 3-4 days of vaping experience.
Due to the large capacity the RELX has a larger battery than the JUUL. And also has a longer battery life.
FAQ for RELX Kit Problems
How Long Can RELX Pod Last?
It has enough quantity of e-liquid to make 650 pulls. But it totally depends on your smoking habits that how fast you can finish the pod and also depends on how much vapor you take in with each drag. 3 days is the average time.
How Long Can The RELX Device Last?
These devices are made for the long term use. They are very hard and durable. These devices can safely be replaced when the standard life of the device starts to decrease. These devices would safely work for 2-3 years.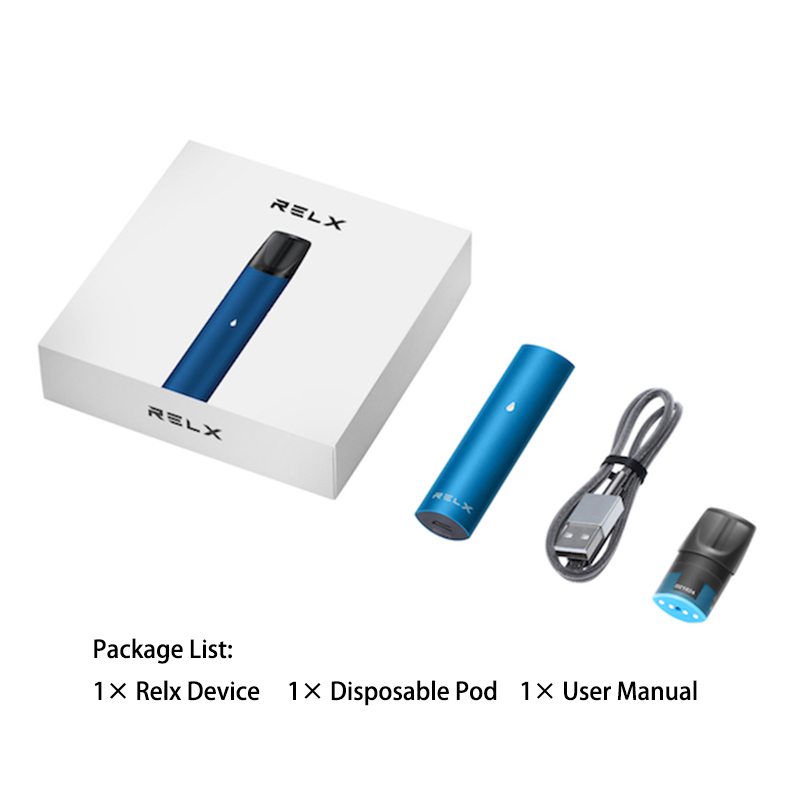 Product added to wishlist
Product added to compare.

By entering Vape4Ever, you affirm that you are of legal smoking age 21+ and you agree to be Age Verified.