Esco Bars H20 Disposable Vape Pen 6000 Puffs
Esco Bars H20 is cost-effective with extraordinary 6000 puffs supported by water-based 15mL e-liquid, providing you with smooth and velvety flavors.
Esco Bars H20 Disposable Vape Pen 6000 Puffs Instructions
Overview
Esco Bars H20 is the newest disposable vape that comes with large amounts of puffs that is approximately 6000 puffs. The extraordinary puff counts are supported by 15mL e-liquid, and you can choose the flavored vape juice from 5 options. The Esco bars H20 features a box shape having a rechargeable 650mAh internal battery. Thus, you can enjoy a durable disposable vape device with this lightweight unit.
Specifications of Esco Bars H20
Prefilled E-Juice: 15ml
Puff Counts: Approximately 6000 Puffs
Battery Capacity: 650mAh
Battery Type: Rechargeable
Coil: Mesh
Nicotine Level: 50mg (5%)
Nicotine Type: Water Based Nicotine
Flavors: Green Apple, Mango Lassi, Vanilla Custard, Blueberry Bubblegum, Strawberry Milkshake
Package Includes
1 × Esco Bars H20 Disposable Vape Pen 6000 Puffs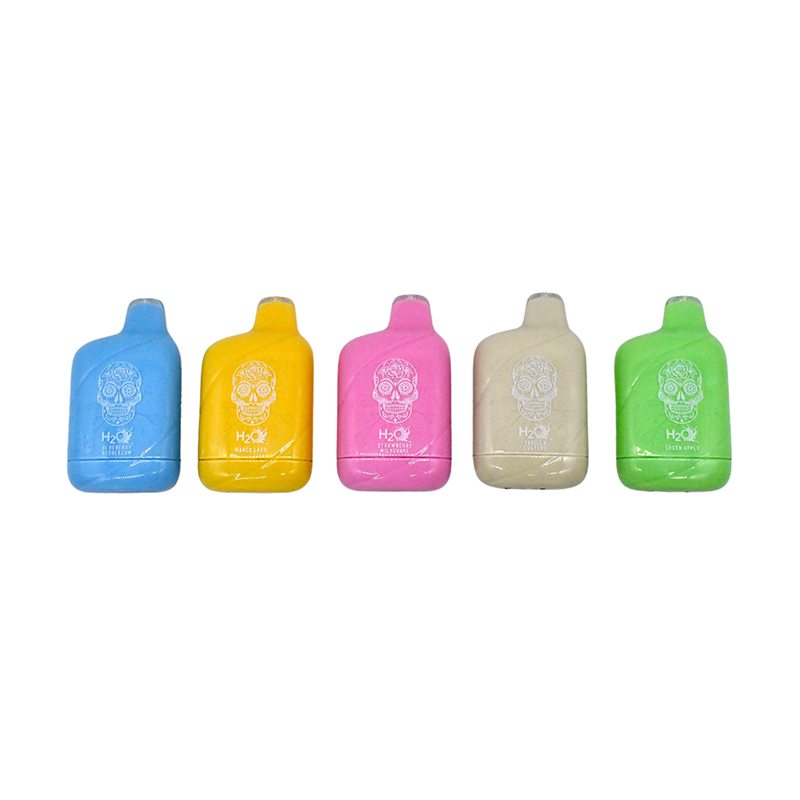 Customers who bought this product also bought:
Product added to wishlist
Product added to compare.

By entering Vape4Ever, you affirm that you are of legal smoking age 21+ and you agree to be Age Verified.