Bora TFN E-Liquid 100mL is a TFN vape juice with novel flavors that combines the hint of chill and fruits and provides a unique vaping experience.
Bora TFN E-Liquid 100mL Instructions
Overview
Specifications
Capacity: 100mL per Bottle
PG/VG Ratio: 70VG/30PG
Nic Salt Type: Tobacco-Free Nicotine
Nic Salt Strength: 0mg, 3mg, 6mg
Flavors: Sea King, Snap Dragon, Sudden Death
Package Includes
1 x Bora TFN E-Liquid 100mL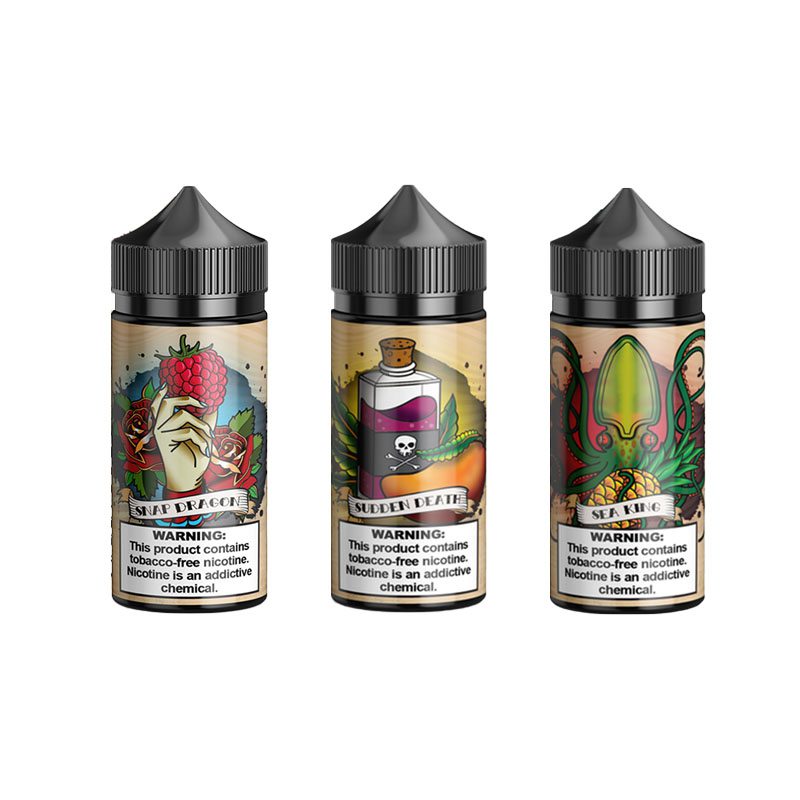 Product added to wishlist
Product added to compare.

By entering Vape4Ever, you affirm that you are of legal smoking age 21+ and you agree to be Age Verified.