Aerospaced 2 Piece Grinder
There are not enough products in stock
Aerospaced 2 Piece Grinder is the product of brand Aerospaced, it's one of the best vapor products with the option of Black 1.2"(30mm):1pcs, etc.
Aerospaced 2 Piece Grinder Instructions
Overview
Aerospaced 2 Piece grinder has a protective oxide layer i.e. it is anodized. This way, you can be sure that the coating will not be quickly scraped, and your grinds will not be filled with parts of the coating. If you are a passionate vaper or you need reduced plant material for your kitchen than this grinder is perfect for you. You will enjoy a smooth grinding at any moment with the help of the 30 sharp edged teeth that the grinder has on the both sides.
Aerospaced 2-Piece Aluminum Grinder gives you the opportunity to have your preferred dry herb proportionately grinded and oxygenated, thus improving the vaping and smoking experience. Turning the grinder several times before filling the pipe or vaporizer for dry herbs is very important. The only method with which you can achieve consistent and smooth draw, and equal burn is by grinding dry herbs prior smoking or vaping.
If you grind the herbs prior usage, you will be able to intensify your vaping experience and feel the difference with the first draw. All you have to do is load your preferred dry herbs in the sharp-edged teething, change the cap, and turn the herbs are grinded smoothly and evenly. This product is stylish, durable, and very easy to use.
Besides being one of the most reliable and long-lasting vaping products that can be found on the market, the Aerospaced 2-Piece Aluminum Grinder comes in a great variety of colors as well. These grinders are built from aerospace aluminum which is the main reason for their durability, ultra-modern look, and for weighing less than average.
You simply need to turn the Aerospaced 2-Piece Aluminum Grinder once and start enjoying the freshly grinded herbs, spices, flax seeds, blends, salt, and much more. The grinder has extremely sharp teeth in the shape of diamond. Their sharpness will always remain the same regardless how many times you use it.
Moreover, the grinder has a fixed magnet that secures the Aerospaced Grinder's top piece and does not interfere with the rotation at all.
Features
The Grinder has 2 Pieces, including a scraper
Extra Sharp Teeth, CNC grinded from solid aluminum block
All the pieces are kept together during the grinding process thanks to the magnet lid
Built from supreme aerospace aluminum
Numerous size and color options
Package Includes
1 x 30mm/40mm/50mm/56mm/63mm/75mm/84mm Aerospaced 2 Piece Grinder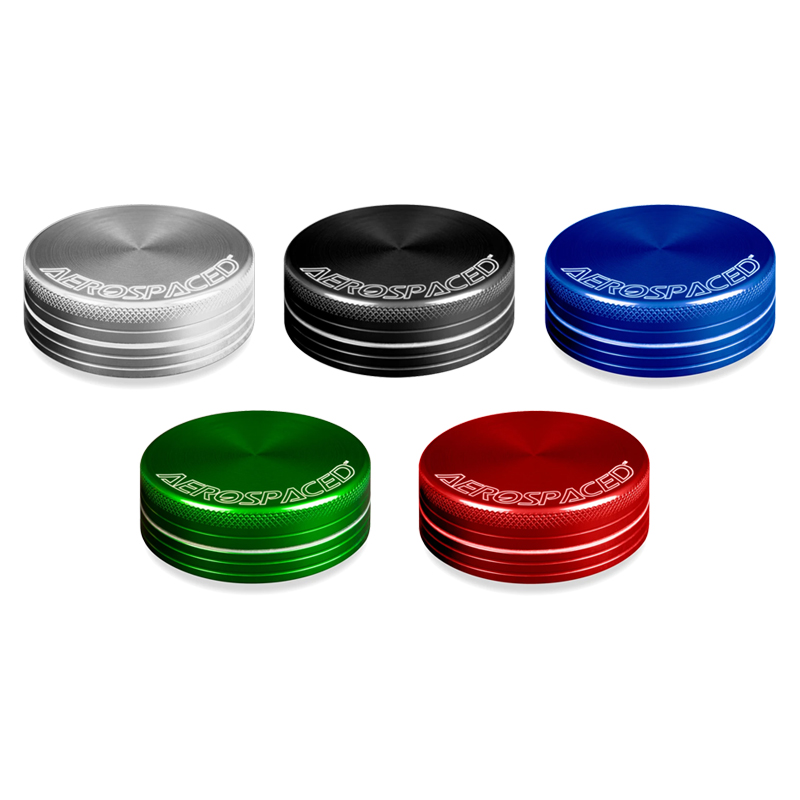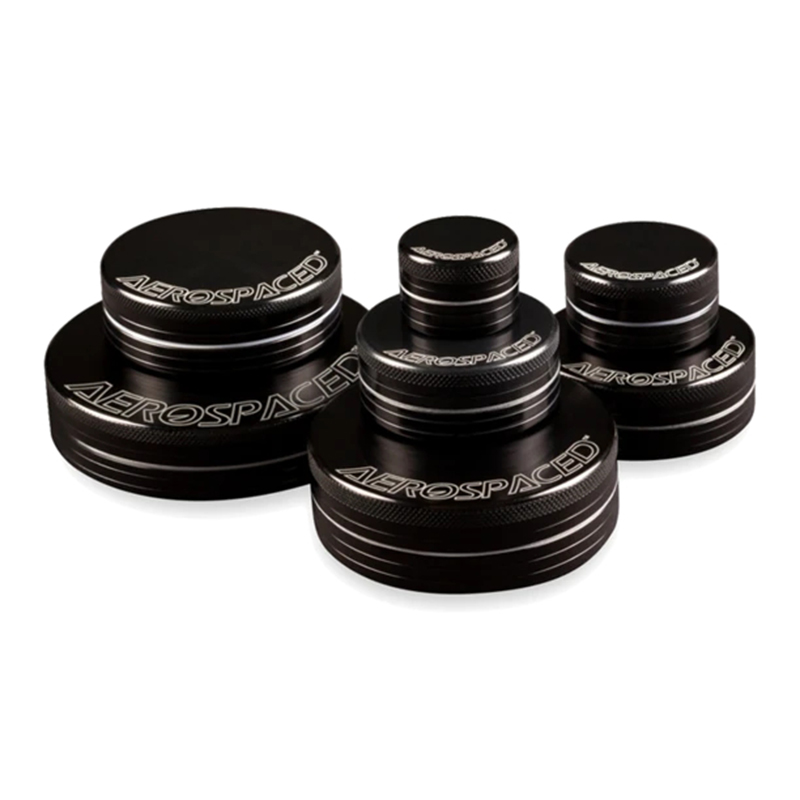 Customers who bought this product also bought:
Product added to wishlist
Product added to compare.

By entering Vape4Ever, you affirm that you are of legal smoking age 21+ and you agree to be Age Verified.