Aerospaced Groove 4 Piece Grinder
Aerospaced Groove 4 Piece Grinder is the product of brand Aerospaced, it's one of the best vapor products with the option of Black 2.0"(50mm):1pcs, etc.
Aerospaced Groove 4 Piece Grinder Instructions
Overview
If you are looking for a 4-piece grinder that will nicely grind your herbs without breaking them into pieces, then your best choice is the Aerospaced Groove 4 Piece Grinder. Moreover, besides the 4 main parts, this grinder has a sifter layer as well. This grinder is definitely one of the best that can be found currently. Every single piece of the Aerospaced Groove 4 Piece Grinder is flawlessly manufactured and most importantly, you will never find any aluminum flakes among your herbs.
The well-known characteristics and possibilities of grinders have been radically changed thanks to the ingenious coaxial turbine technology implemented into the Aerospaced Groove 4 Piece Grinder. Three various sizes of the product are available. This grinder successfully manages to separate the blend and the powder, thus providing you with a perfectly ground mix which is the source of the cleanest vaping experience. It is a very portable device due to the small size. Moreover, the Aerospaced Groove 4 Piece Grinder is long-lasting, practical, and inexpensive. Expect an extraordinary vaping experience with every session because this grinder is incomparable. You won't regret buying it since it is made of Aerospaced-grade aluminum protected with an oxide layer.
The grinder has extremely sharp teeth in the shape of diamond. Their sharpness will always remain the same regardless how many times you use it. Moreover, the grinder has a fixed magnet that secures the Aerospaced Grinder's top piece and does not interfere with the rotation at all.
Features
One-of-a-kind grinding design
Super strong neodymium magnets
Double-lead threading
Pollen separator
Extraordinary bead-blasted finish
Perfectly ground, fluffy, and delicate material output
Package Includes
1 x 40mm/50mm/63mm/75mm Aerospaced Groove 4 Piece Grinder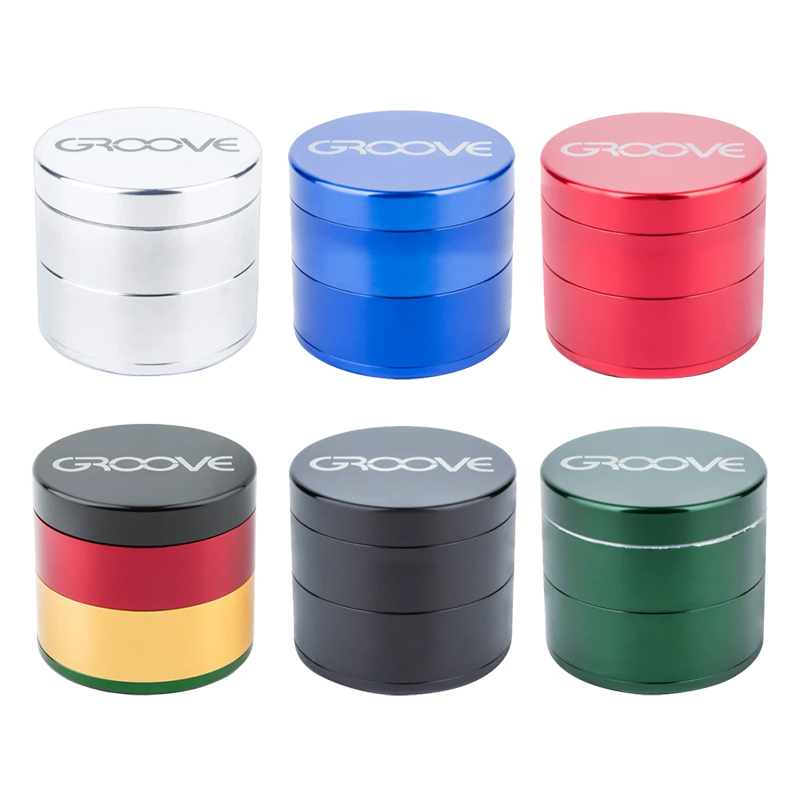 Customers who bought this product also bought:
Product added to wishlist
Product added to compare.

By entering Vape4Ever, you affirm that you are of legal smoking age 21+ and you agree to be Age Verified.