The Kind Pen Gags Desktop E-Rig Vaporizer
The Kind Pen Gags is a high-performance desktop E-Rig vaporizer, crafted for unparalleled concentrate consumption and a seamless vaping experience.
The Kind Pen Gags Desktop E-Rig Vaporizer Instructions
Overview
The Kind Pen GAGS is a brand-new and fascinating desktop e-rig. The GAGS is a revolutionary tool that delivers tasty doses without a burned aftertaste and works with both oil cartridges and wax concentrates. It stands out among desktop vapes thanks to its cordless design, mobility, and powerful performance. The base is compatible with 510 thread, you may use it with your preferred oil cartridges.
A 1600mAh battery supports the Gags. It has a straightforward touch-button design on the surface of the base and a USB-C port for charging. The device features a session mode, and an automated shutdown mechanism, and offers four distinct temperature settings ranging between 2.5V to 4V. Two distinct wax coils are also included with the Gags: a quartz coil for bigger hits and a ceramic coil for taste.
The Gags e-rig weighs about a pound when holding in hand, which is reasonable for a device used on the desk. The diameter of the base is 4.3 inches, and the height is 2.3 inches. The bowl is 2.3 inches in width and 6 inches tall. The device's base also has a ring of multicolored LEDs. The color will change when you change the voltage level.
The GAGS produces incredible rips and massive plumes. With its hit and session settings, you can adjust your vape according to your mood. Clean, tasty hits without any burned taste are what you can anticipate from an atomizer with a ceramic disk and a triple quartz rod coil.
As you utilize it with dabs, the chamber gradually becomes full. The process is incredibly smooth, to the point that you might not realize the extent of the vapor cloud you have produced until you breathe out. It seamlessly integrates into your lungs. Using The Kind Pen Gags brings a delightful experience. Watching the glass chamber fill up with dense and white clouds is visually satisfying, especially with the enhanced LED lighting. It is advised to avoid areas with high airflow to prevent vapor loss. Despite this minor consideration, the Gags stands as a proficient delivery device, diverging from the sensation given by a dome-topped wax pen. What stands out most is its ability to offer hits that parallel those from a traditional rig.
Surprisingly, this device works with both oil cartridges and wax. You found that the coil receives airflow from a built-in fan, which causes the coil to raise the vapor. Although it fits tightly, the glass bowl may be removed with ease. You just allow it to fill up before taking what you need.
Features of The Kind Pen Gags Desktop E-Rig Vaporizer
Two Operating Modes For An Individual Or Group Session
The Dabs Of Gravity Bong
Compatible With 510 Thread Cartridges And Wax Tanks
Aromatic Dabs With Quartz Wax Atomizer
Easily Operated With A Single Button.
Specifications
Battery Dimensions: 4.3 inches X 2.3 inches
GAGS Bowl Dimensions: 2.3 inches X 6 inches
Charging Port: Type-C fast charging
Battery Specification: 1600mAh
Compatible With: Wax and oil cartridge
Voltage Settings: 2.5V-4V
Color: Black, Blue, Purple
Package Includes
1 x GAGS Battery
1 x Triple Quartz Rod Atomizer
1 x GAGS Domed Vapor Collection Bowl
1 x USB-C Charger
1 x Ceramic Disc Atomizer
1 x Packing Tool
1 x Cleaning Brush
5 x Cleaning Q-tips
1 x User Manual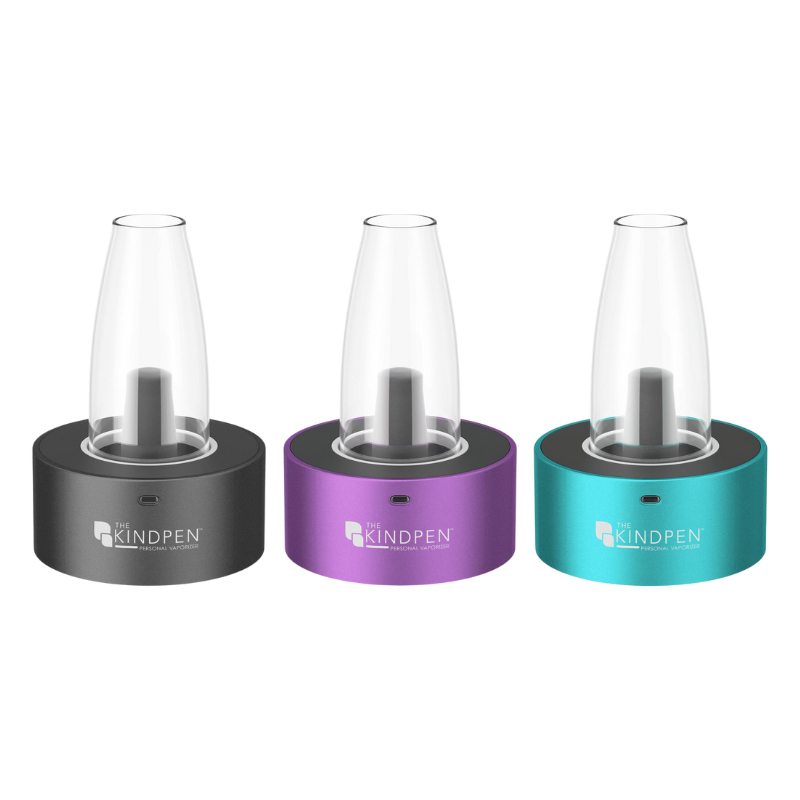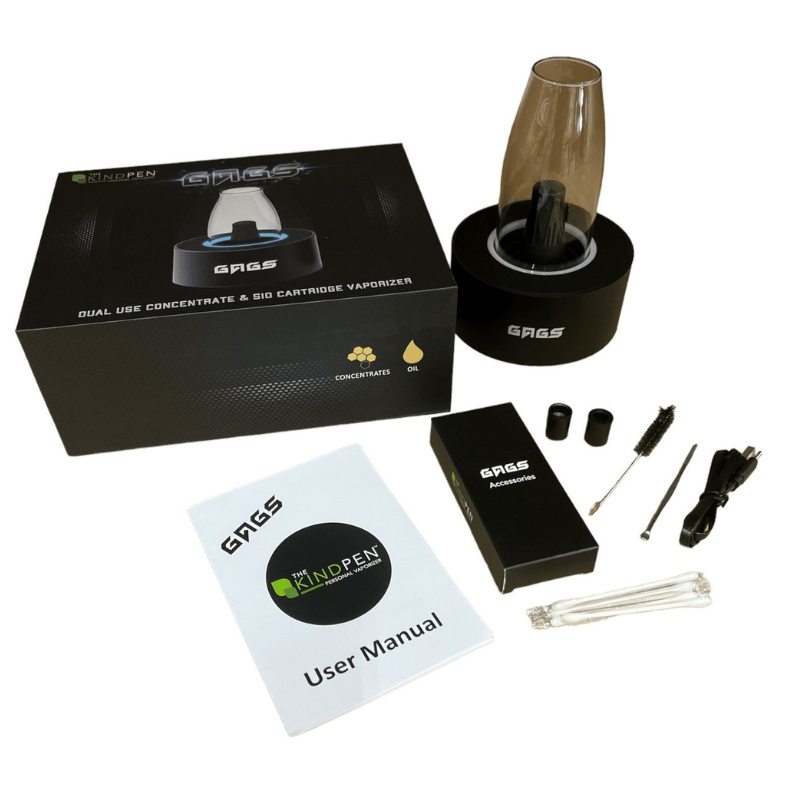 Product added to wishlist
Product added to compare.

By entering Vape4Ever, you affirm that you are of legal smoking age 21+ and you agree to be Age Verified.