Smoant Pasito Coils
There are not enough products in stock
Smoant Pasito Coils is the product of brand Smoant, it's one of the best vapor products with the option of 0.6ohm DTL Mesh Coil:3pcs, etc.
Smoant Pasito Coils Instructions
Smoant Pasito Coils Instructions
Overview
The Smoant Pasito Coil package has 3 extra replacement coils added to each package. The coils are compatible with Smoant Pasito Pod Kit and designed with either 1.4ohm Ni80 MTL coil or 0.6ohm Mesh DTL to suit the requirements of freebase e-liquid and salt nic juice users alike. The overall design ensures durable coil life and enhanced flavor.
Smoant device brings in the most modern RBA unit with twin post design, apart from additional replacement coils. RBA deck measures at 10.5mm diameter with a single coil design and a 510 thread to allows use with most devices in the market.
Smoant Pasito Coils Package Includes (Options)
1 x 3pcs Smoant Pasito DTL Coil
1 x 3pcs Smoant Pasito MTL Coil
1 x 1pcs Smoant Pasito RBA Coil
Smoant Pasito Coils Specifications
Resistance: 0.6ohm
Best Wattage: 20-25W
Resistance: 1.4ohm
Best Wattage: 10-13W
Resistance: 0.5-1.0ohm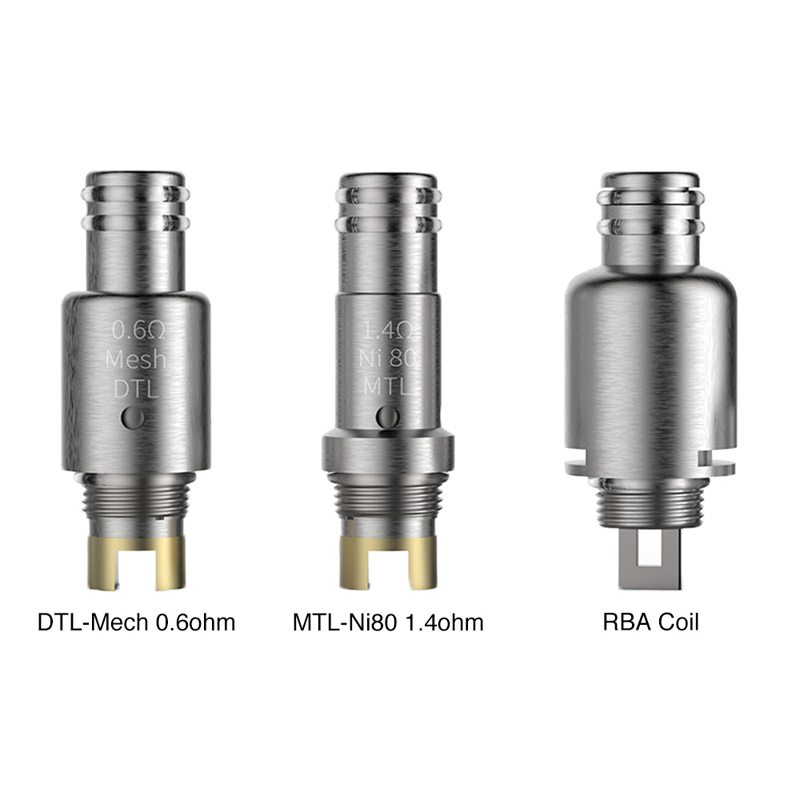 Customers who bought this product also bought:
Product added to wishlist
Product added to compare.

By entering Vape4Ever, you affirm that you are of legal smoking age 21+ and you agree to be Age Verified.