Pax 2 Dry Herb Vaporizer 3000mAh designed with lip and motion-sensing technology and LED display, aluminum polised, features conduction heating & 4 temp levels.
Pax 2 Dry Herb Vaporizer Instructions
Overview
Pax 2 Dry Herb Vaporizer appeared on the market in 2015. It has been fascinating customers with its unique and smart design and advanced heating system that adjusts itself depending on your inhale's pressure. This portable vaporizer will provide you with a personalized and enjoyable vaping experience. It will perfectly fit your palm, and you will be amazed by its quality and appearance.
Pax 2 Dry Herb Vaporizer features a powerful 3000mAh battery which can be fully charged via a USB cable in 2-3 hours. This is a durable battery that will enable you to enjoy tasty vapor all day long. The battery life is indicated by the stylish LED flower petals.
There are 4 pre-set temperatures to choose from: low (360ºF or 182ºC), medium (380ºF or 193ºC), medium-high (400ºF or 204ºC), and high (420ºF or 216ºC).
This is a very safe device. If you are not using it for half a minute, the temperature will start dropping, and if you are not using it for 3 minutes, it will turn off thanks to the auto shut off feature. This way, both the battery and the dry herbs are protected.
Pax 2 Dry Herb Vaporizer features has impressive motion and lip sensors. The heating will adjust in accordance with your inhalation's pressure, and the lip sensor will create an outstanding light show on the LED display depending on your inhale's speed. So, if you take a deep breath, you will get massive clouds, and if you inhale gently, you can enjoy tasty and smaller clouds. The motion sensor enables you to select a different heating mode with just several rotations. The modes that can be activated with these rolling patterns are Party Mode (3 rolls), Light Painting (6 rolls), Motion Sensing (9 rolls), and Simon Says Game (12 rolls).
All active compounds of your favorite dry herbs will be vaporized in the narrow stainless-steel chamber. The chamber can hold up to 0.3g of dry herb, which equals around 20 hits. The flavor is incomparable because the chamber surface is bigger, the heating is even, and the airflow is improved.
Features of Pax 2 Dry Herb Vaporizer
Lip and motion-sensing technology
Portable and sleek design
Premium aluminum polished
Powerful and durable 3000mAh battery
0.3g heating chamber for dry herbs
Stylish LED display
Heat up time within 1 minute
Auto shut-off feature
Four pre-set temperatures
Two different colors available
Specifications of Pax 2 Dry Herb Vaporizer
Size: 4in X 1in X 1in
Battery Capacity: 3000mAH
Charge Time: 2 – 3 Hours
Sessions Per Charge: 6-8 Sessions
Oven Size: 0.3grams
Oven Material: Stainless Steel
Average Heat Time: 45 sec
Heating Technique: Conduction
Temperature Range: 360°F, 380°F, 400°F, 420°F
Color Options: Platinum, Charcoal
Package Includes
1 x Pax 2 Device
1 x Raised Mouthpiece
1 x Flat Mouthpiece
1 x Cleaning Kit
1 x USB Cable
How to Use the Pax 2 Dry Herb Vaporizer?
Take the magnetic lid off in order to fill the heating chamber with your ground dry herbs. Pack the chamber tightly for a high-quality vapor. Put the magnetic lid on, and press the button in the mouthpiece in order to activate the vaporizer.
Choose the temperature mode by pressing the button at the top for 2 seconds. Press this button again for selecting your preferred temperature. Setting your preferred temperature requires holding the button for 2 seconds. During heat-up time, the LED light will be purple, and once the device is ready, it will turn green.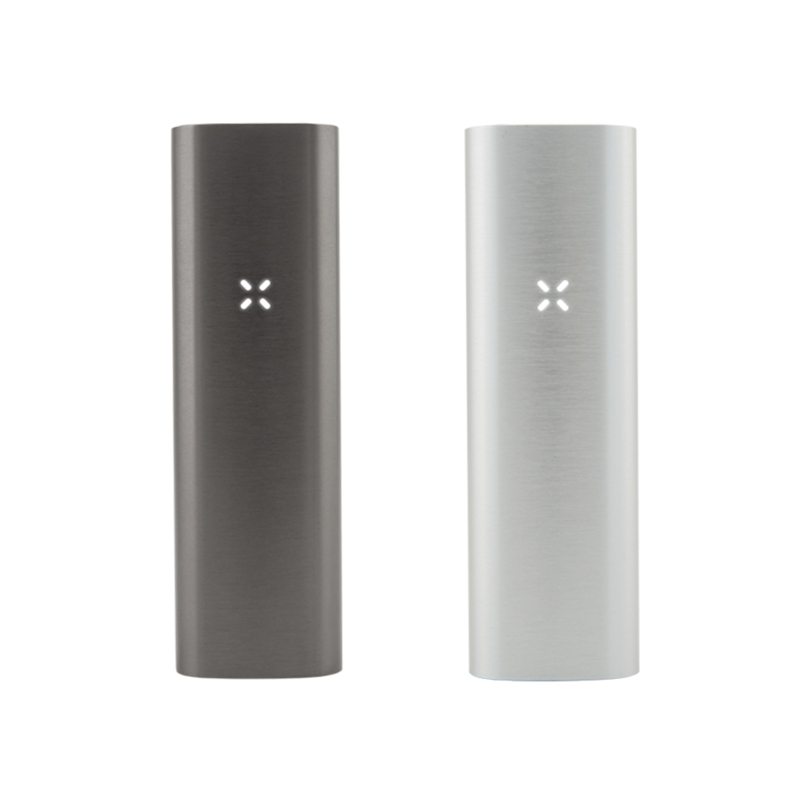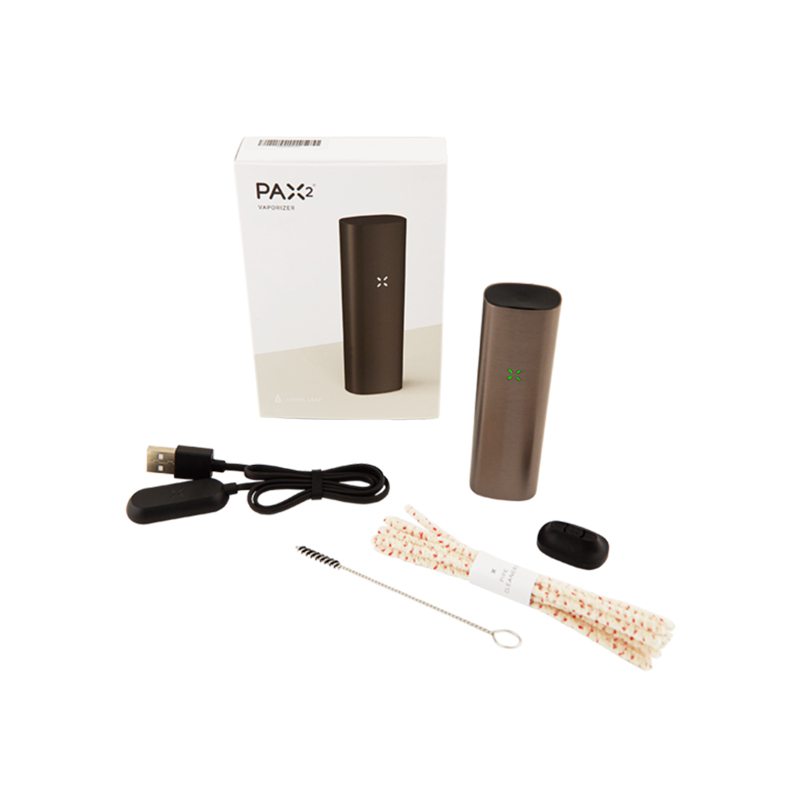 Customers who bought this product also bought:
Yocan Uni 510 Thread Magnetic Ring is compatible with Yocan Uni Twist 510 Thread Box Mod for connecting the cartridge.
Yocan Evolve-D Vaporizer For Dry Herb 650mAh, sleek and functional, with a unique Dual Pancake Coil technology and dual-purpose cap features variable voltage.
Cheech Killer Frost Glycerin Freeze Bong 8 Inches with showerhead perc for purifying features greenish and blue glycerin for rendering the hits cool and gentle.
Product added to wishlist
Product added to compare.

By entering Vape4Ever, you affirm that you are of legal smoking age 21+ and you agree to be Age Verified.