O.Pen Vape 2.0 Variable Voltage Battery Instructions
O.pen Vape 2.0 Instructions
Overview
O.pen Vape 2.0, with the 510 thread, is a vaping device comes up with 4 different voltage settings. Do you want to enjoy mild vapors? If yes, then the low voltage setting is best for you. And if you are an intense lover of vapors, then the high voltage setting is suitable for you.
The most prominent benefit of O.pen Vape is that its batteries are always partially charged. So, you can enjoy your favorite flavors immediately after opening the packaging box. Locate a stylus tip at the bottom side and press it 5 times. The tip will illuminate, which means the device is on. For changing the heat settings, press this tip 2 times.
This vaping device is equipped with an efficient USB charger. Swipe your finger over the logo of the vaping device and its charging mode will activate automatically. The changing of light from a red color to the orange one indicates that the charging process is started. After the complete charging, a green light will appear on the device.
The battery of Open Vape 2.0 vape pen is prominent in the list of other concentrate batteries due to its simple functioning. As compared to other batteries of concentrate-based vaporizers, the battery of this vaping device has a sleek and compact design. With the weight of 8 oz, you can easily snuggle this battery in your pocket and take it to you anywhere anytime.
Features
Fine Metallic Finish
LED Color Coded System for the Identification of Voltages
Charge Rapidly Within 30 Minutes
Coils Work On Different Voltages (2.4 To 4.0V Range)
Indicator for Cartridge Connectivity Issue
Unique Wax Mode
Package Includes
1 x O.Pen Vape 2.0 Variable Voltage Battery
1 x USB Charger
Specifications
Thread: 510 thread
Charge time: 20 minutes
Output voltage: 2.4V - 4.0V
What's more on O.pen Vape 2.0?
Practicality and Functionality
This is the best wax pen vaporizer that is suitable for both the general public and medicating parents. This O.pen Vape 2.0 is also the best vaporizer for beginners as they can adjust its settings according to their preferences.
Consumption of oils and wax concentrate extracts are an expensive option that's why this vaping pen has decent water pipe. This desktop vaporizer is optimized for easy use. Is you are one of the cost-conscious people, this type of pen vaporizers are the best option. Some products require time for preparing the vaporizer, and some people can't afford this preparing time. This O.pen Vape 2.0 is on top of the list which can satisfy the immediate consumption with oil and waxy concentrates.
Moreover, this vape pen has solved vaporizing issues of the people by manufacturing the most practical, functional and usable pen product.
The wax vaporizer of O.pen Vape 2.0 is working to provide you with the best vaporizing products. This magical pen vaporizer is is a friendly-use device and don't break the accounts. With its low cost, this device is easily accessible by the large audience.
Now you don't have to face issues for switching between the oil cartridge and wax extracts. The battery of this pen vaporizer is offering straightforward features. The setting of this wax vape pen has the end of 510 threads that allows you to pre-fill the cartridge from any manufacturer and company.
Customizable & Excellent Vaping Experience
This pen vape device comes up with effective 4 voltage settings that allow you to control your vaping experience. With the lowest setting of voltage, you can get a mild but best experience of vapors. For intense vaporizing experience, the highest voltage settings are best.
Now you can charge the O.pen Vape 2.0 easily at anytime and anywhere. Because this pen vaporizer has fast USB connectivity charging option. For activating the rapid charge mode, you only have to swipe your fingertip over the logo, and the charging will start automatically. The changing of red light into orange indicates that charging is started and after complete charging, it will turn in green color. Due to some safety reasons, place the battery on the charger carefully for completing the charging process.
FAQs for O.pen Vape 2.0 Problems
How To Use O.pen Vape 2.0?
Over the tank, carefully screw the 510 thread.
Switch on the battery by pressing the stylus tip rapidly for 5 times.
Change the voltage settings by pressing this tip again for 2 times.
Inhale the flavor from the mouthpiece of the tank, and it activates the battery.
Press down the stylus tip can activate the battery with wax mode.
What Voltage Level Should I Utilize If I Use the Battery for Wax Cartridge?
The utilization process depends on your wax cartridge atomizer. Most of the cartridges, including the ceramic ones, require high voltage settings for activating. You can check spaces for confirming this activation process.
How Will It Take to Fully Charge the O.pen Vape 2.0?
The battery of O.pen Vape 2.0 has a rapid charging mode, and it will completely charge within 30 minutes.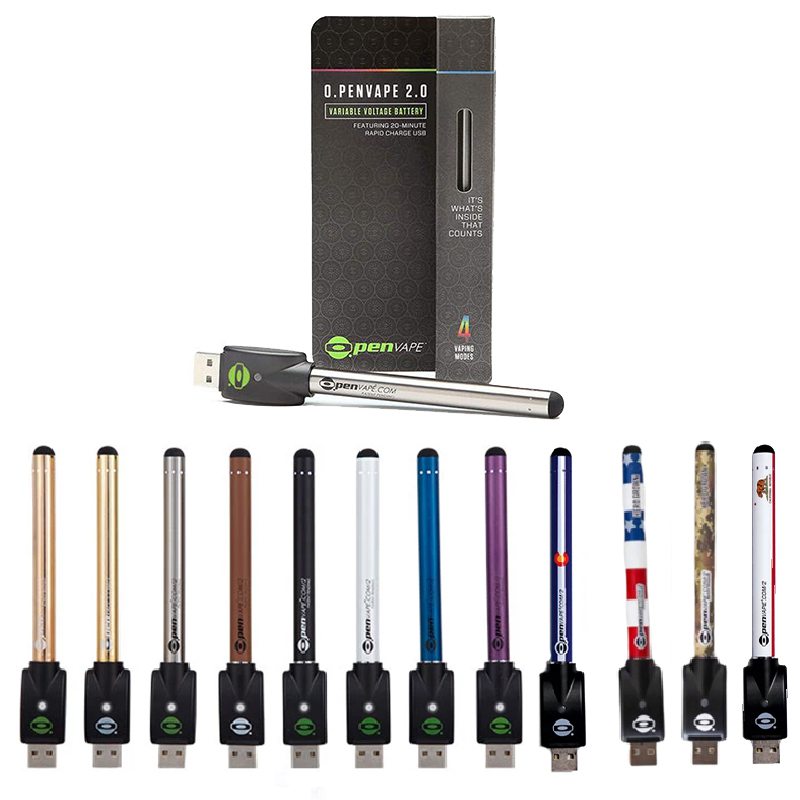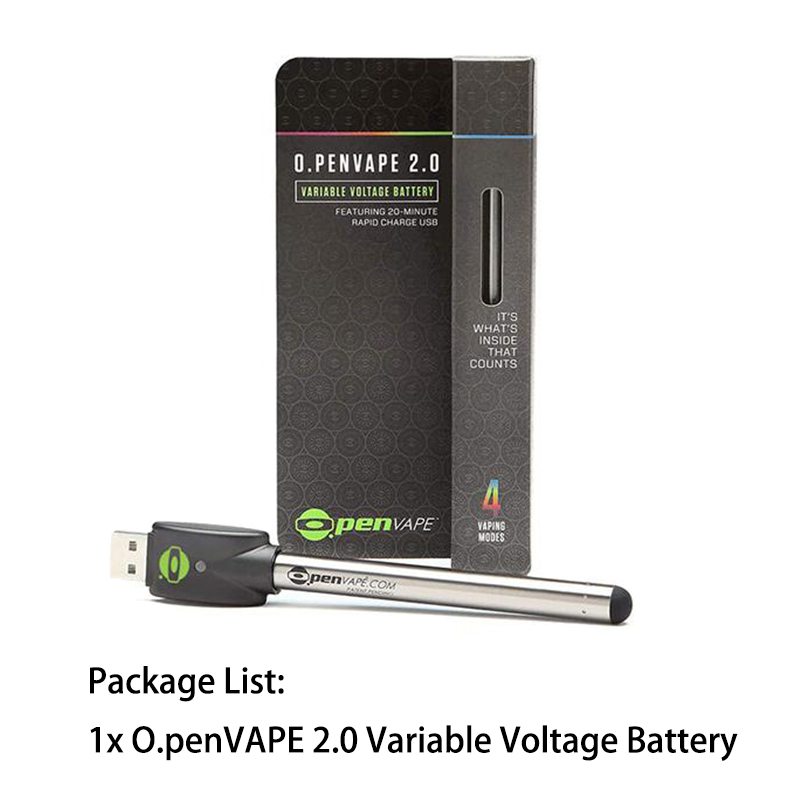 Customers who bought this product also bought:
Product added to wishlist
Product added to compare.

By entering Vape4Ever, you affirm that you are of legal smoking age 21+ and you agree to be Age Verified.