Naked 100 Max Disposable Vape 4500 Puffs
Naked 100 Max Disposable Vape 4500 Puffs is equipped with 10mL e-liquid and a 650mAh battery. Its mesh coil provides smooth and pure vapors.
Naked 100 Max Disposable Vape 4500 Puffs Instructions
Overview
Naked 100 Max Disposable Vape 4500 Puffs is one of the compact disposable vape pens that you will never regret purchasing. This vaping device comes with an integrated 500mAh battery that can be recharged by a Type-C cable. Its 10mL e-liquid capacity guarantees you about 4500 puffs of great flavors. The mesh coil provides pure and smooth vapors. This device is available in 12 outstanding tastes and you will definitely find your favorite choice.
Specifications
Puff Counts: Around 4500 Puffs
Vape Liquid Capacity: Pre-filled 10mL
Battery Capacity: 500mAh Battery
Charging Port: Type-C Port
Nic salt Level: 5%
Coil: Mesh Coil
Flavors: Apple Ice, Lava Flow, Brain Freeze Ice, Peach Mango Ice, Cherry Lemon Ice, Guava Berries Ice, Blueberry Lemon Ice, Watermelon Ice, Arctic Air, Hawaiian POG, American Patriots, Grape Ice
Package Includes
1 x Naked 100 Max Disposable Vape 4500 Puffs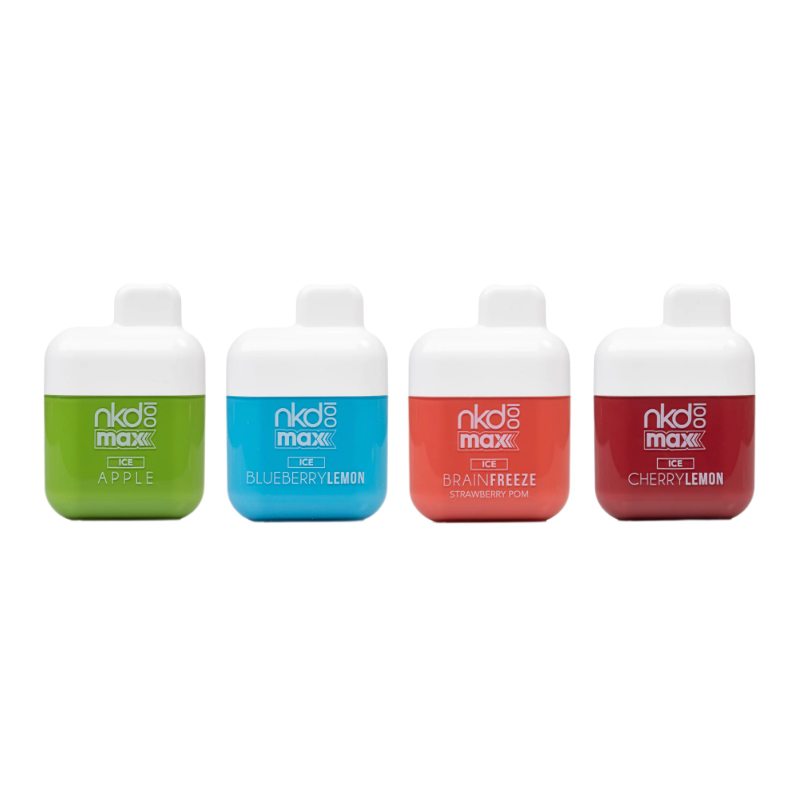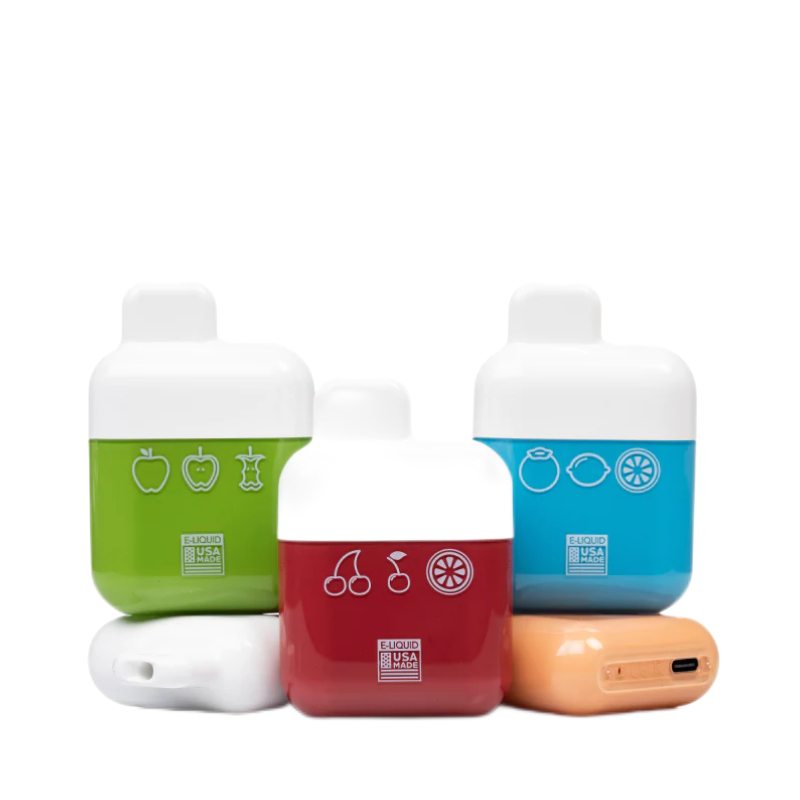 Customers who bought this product also bought:
Lost Mary OS5000 5000 Puffs is equipped with 13mL pre-filled e-liquid and 650mAh battery capacity, providing long and enjoyable vaping.
VAPE4EVER
VAPE4EVER
V4-11413-
Hyde N-Bar Mini Disposable Vape Pen is a smaller version of N-Bar but keeps Nord design. It has 2500 Puffs for a smooth vaping and available in 22 vape flavors.
Lykcan Belo Rechargeable 6000 Puffs features 50mg nic salt in 12mL e-juice. 1.2ohm mesh coil offers you a satisfying vaping session.
Product added to wishlist
Product added to compare.

By entering Vape4Ever, you affirm that you are of legal smoking age 21+ and you agree to be Age Verified.