Ghost MV1 2 in 1 Vaporizer For Wax/Dry Herb Instructions
Overview
Ghost is a new vaporizer that is really changing the industry. The device is constructed using a new lightweight alloy and ergonomic design for portability. The product has a powerful 2600 mAh battery as well as an application support that can allow you to quickly control of the heating mechanism and settings on the device. The minimalist shape and the soft touch application ensures that you can get access to an elite vaping experience. The full convection heating can produce a powerful vapour fast and it is a quick and easy process. The flavorful vapor that you can enjoy on this device is bolstered with the improved heatsink design as well is the custom parts and proprietary battery.
With its extremely stylish look and the new heat sink, you can make sure that you get access to one of the fastest heating vapes on the market. The device surprisingly has a sophisticated heating measure that can help you quickly cool it down and make sure that you can enjoy added peace of mind if you need to place it in a purse or pocket shortly after use.
The custom engineered parts for this vape really set it apart from the competition. It is impressive to look at and it's extremely unique when you consider the components that go into it as well. Ensuring that the device meets medical standards and can deliver a superior quality vapor was exactly what the creators had in mind.
Features
Propriatary heat sink
Retractable mouthpiece
Hpatic Feedback
2600 mAh battery which is removable
Dual action vape with dry herb and concentrate uses
Multiple colors
Retractable elite mouthpiece
Specifications
Use For: Dry Herb / Concentrate
Battery Capacity: Removable 2600mAh Battery
Battery Output: 9A
Temperature Control Range:
Low: 339°F
Medium: 365°F
High: 390°F
Battery Charge Type: Micro-USB
Voltage Range: 2.8V-4.2V
Color: Black Chrome, Matte Silver, Nickel, Rose Gold, Stealth Black
Package includes
1 x Ghost MV1 Vaporizer
1 x Concentrate pad
1 x Dried herbs crucible
1 x Wax crucible
3 x Cleaning Picks
3 x Cotton swabs
3 x Alcohol wipes
1 x USB charging cable
How to use Ghost MV1 Vaporizer?
Load up the crucible to the top with coarsely ground material in Tampa down. Replace the screen lid and insert the crucible into the chamber. If you are using concentrator extracts, insert liquid pad into the crucible and place a piece of solid concentrate roughly the size of a grain of rice onto the pad. Replace the screen lid and then insert the crucible to the chamber to begin heating.
Press the heat button to start the process of seeding the device. The device has a series of preset items that can lead to the optimal temperature for a draw. Choose the temperature that you would like to draw at based on the material type that you're going to be using.
Once the material has properly heated, take the time to draw slowly from the device. This will help you to get a high quality flavour from your material of choice.
If you have any questions about the new line of Ghost vapes or you would like to order this beautiful vaporizer for your own collection, be sure to conact us today. This is one of the best new custom vapes on the market today. If you want to find something that is quite unique, consider this vape pen as an option.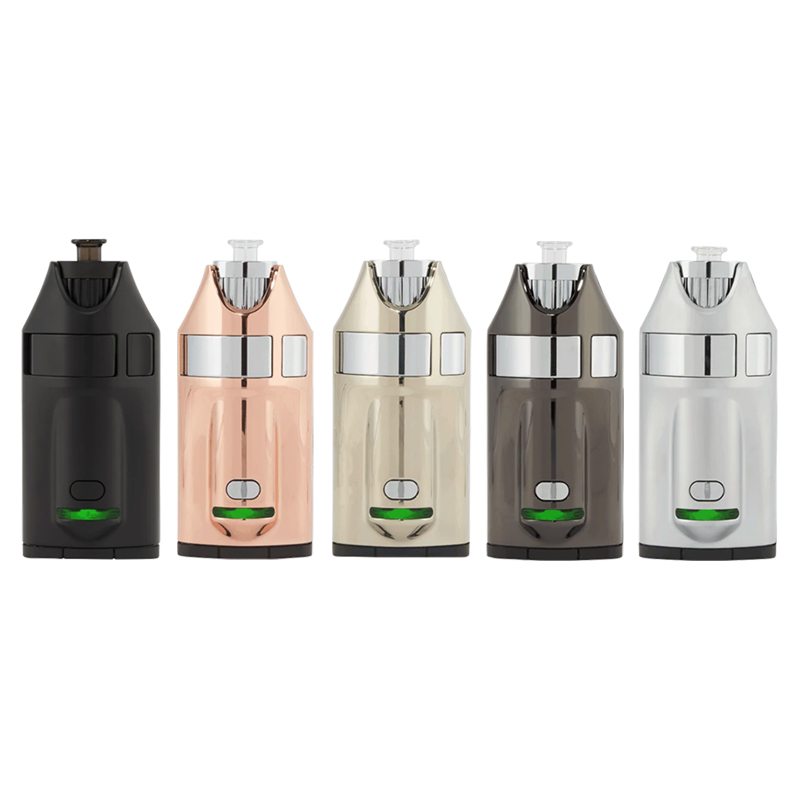 Product added to wishlist
Product added to compare.

By entering Vape4Ever, you affirm that you are of legal smoking age 21+ and you agree to be Age Verified.