LTQ Vapor Luer Lock Glass Syringe
There are not enough products in stock
LTQ Vapor Luer Lock Glass Syringe is the product of brand LTQ VAPOR, it's one of the best vapor products with the option of 1.0ml:1pcs, etc.
LTQ Vapor Luer Lock Glass Syringe Instructions
Overview
LTQ Vapor Luer Lock Glass Syringe in introduced by LTQ Vapor company, which is also a finest quality oil injector. The Glass Syringe is constructed with high quality glass, has a natural rubber stop and features metal needle tip, it is long lasting and simple to use. With hygienic and clean features, the property of this vape become more outstanding. It can be re-used and is eco-friendly. It has two options for capacity, 2ml and 1.0ml. This allows you to choose the capacity, which is better for your every day use. To keep it clean and re-usable, you must thoroughly clean it after injecting. LTQ Vapor Luer Lock Glass Syringe brings you wonderful vapor experience.
Features
Built with transparent glass
Two options for capacity: 1.0ml or 2.0ml
Packaging is glass tube, which keeps the tools away from dust and germs
Eco-friendly and reusable
Medical grade PVC material
Compatible with most vaporizers
Specifications
Capacity: 2ml / 1.0ml
Color: Transparent
Rubber Stopper: Natural Rubber Stopper
Material: Glass
Product Size: 1.7 x 1.7 x 11.8 cm
Product Weight: 0.009kg
Package includes
1 x Luer Lock Glass Syringe
1 x Syringe Needle
What's more on LTQ Vapor Luer Lock Glass Syringe?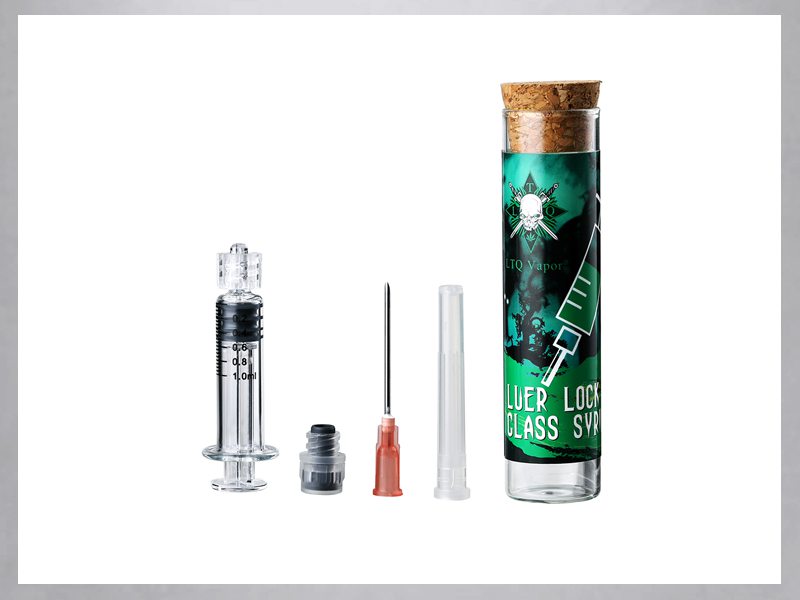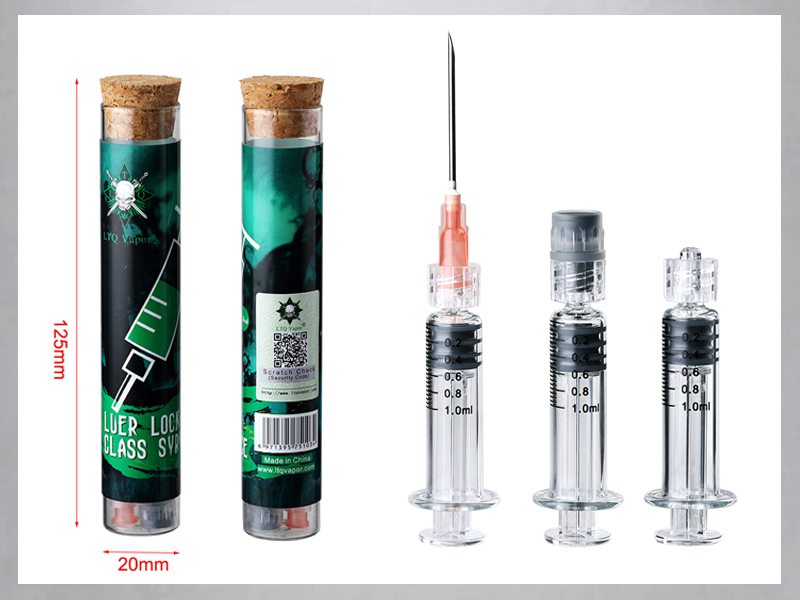 Product added to wishlist
Product added to compare.

By entering Vape4Ever, you affirm that you are of legal smoking age 21+ and you agree to be Age Verified.