Dr. Dabber Ghost Vape Pen
Dr. Dabber Ghost Vape Pen with a silicone storage ball, slim and low-heat designed, brings ideal temp and authentic flavor via efficient titanium technology.
Dr. Dabber Ghost Vape Pen Instructions
Overview
Dr. Dabber Ghost Vape Pen is a light weighted sleek design vape pen that heats the coils rapidly at the correct temperature and eliminates burned taste that offers a smooth and refreshing vape experience. It comes with two included single coil titanium atomizers. The essential part of this Vaporizer is it is preset and the temperature and settings are perfectly balanced and do not need any further adjustments, you just have to turn it on and vape that is, in fact, best for both beginners and experienced users.
However, it is important to only use liquid concentrates with The Ghost Vape as they melt easily and does not leave any substance behind when these substances left remain in the atomizer, it can get overheated and substantially reduce the life span of your cartridge. As the Ghost has only one secure temperature setting, all you need to do is to press the button and draw until you have your desired fill or else the ghost will shut down automatically after 10-second time out. Besides, your draw rate can change the texture of the vapor for example; if you want thick clouds draw slower and faster for thinner clouds.
To take care of your Dr. Dabber Ghost, you need to be extra vigilant to not to damage the atomizer coil. You can clean any substance that is left in the Ghost body with a warm damp cloth or if you need to remove the concentrates from the inside of crucible, you can use the Ghost tool for that. The crucible of the Ghost tank, however, cleans itself by clearing any residue that hits it. Moreover, we will not recommend you to use any type of liquid cleaner or alcohol that may destroy the Ghost tank and can cause malfunctioning.
Dr. Dabber Ghost wax pen does not have a flash LED screen, however, you can still know if your Ghost pen needs charging by pressing the power button and if it light blinks up to 8 times that means you need to charge it. Connect the Ghost battery to the wireless USB charger that comes with the pack, a red LED light will flash to indicate that the battery is bring charged, once the battery is fully charged a blue LED light will flash that means it is time to unplug the charger.
The ghost vaporizer is easy to use with a good battery life of 640mAh and a complete kit that comes with everything you need to begin vaping that includes, a USB charger, loading tool, silicone storage and extra replacement titanium atomizer.
Features
10 seconds shut off system
Coils made of titanium
Ability to run at lower temperatures
Supports Concentrates
Instantaneous heating
Long lasting battery
Silicone storage
510 threaded
Works with most cartridge
Extra replacement titanium atomizer
Specifications
Use For: Concentrate
Heating Technique: Conduction
Thread Connection: 510 Thread
Battery Charge Type: Ghost USB Charger
Color: Black
Chamber Material: Titanium
Heat-up time: 10s
Package includes
1 x Ghost Device
2 x Ghost Wax Atomizer (Wick + Titanium)
1 x Ghost Attachment
1 x Mouthpiece
1 x Shatterproof Storage Ball
1 x Loading Tool
1 x USB Charger
1 x Manual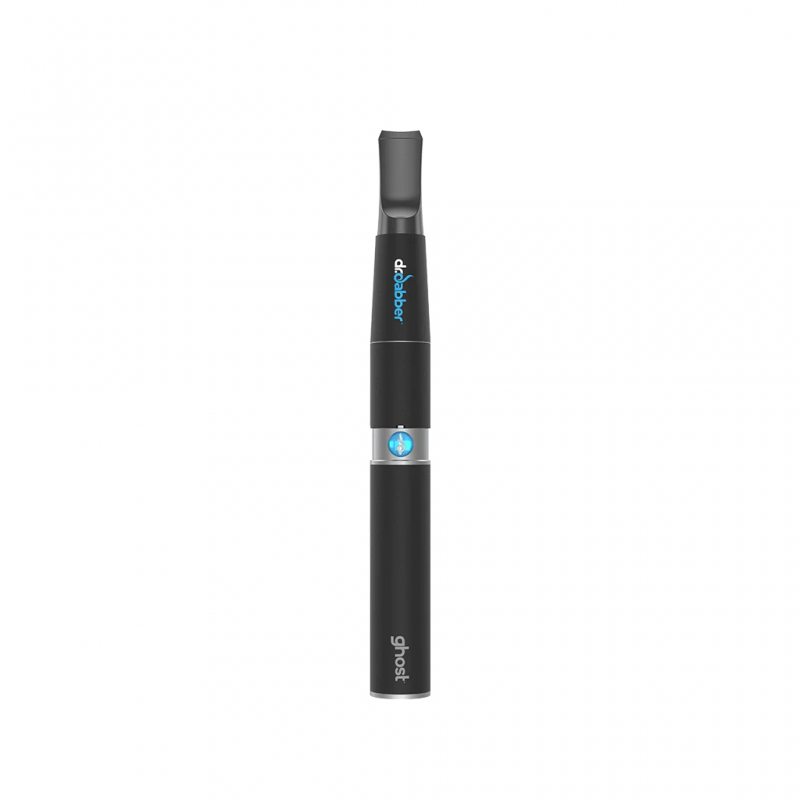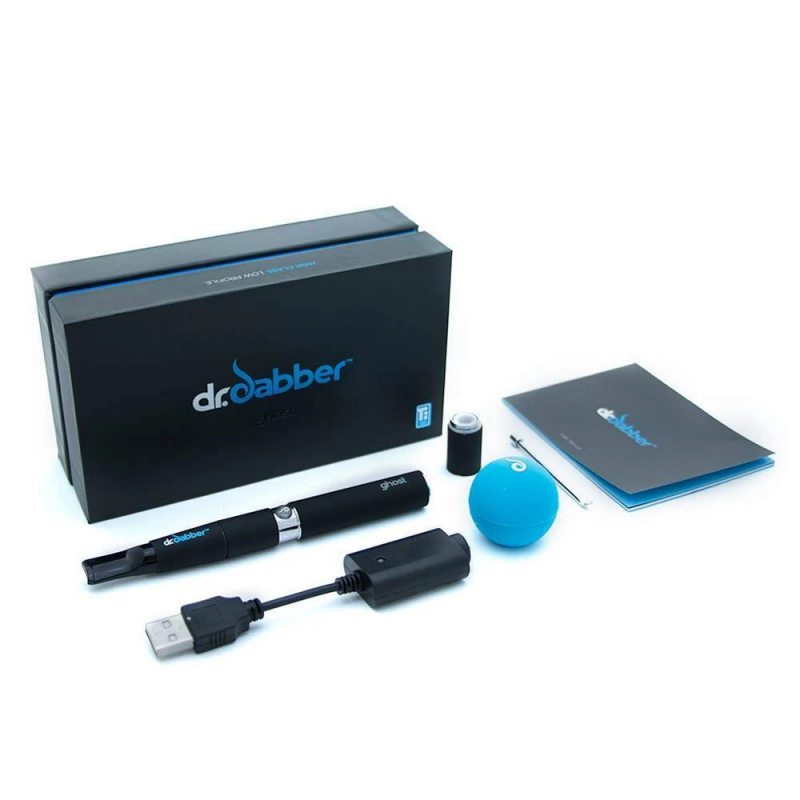 Customers who bought this product also bought:
Yocan Evolve Plus XL Wax Vaporizer 1400mAh has an adjustable airflow system, designed with the unique QUAD Quartz Rod Coil and a wax storage jar for easy use.
Product added to wishlist
Product added to compare.

By entering Vape4Ever, you affirm that you are of legal smoking age 21+ and you agree to be Age Verified.