Worms - Candy King Vape Juice
There are not enough products in stock
Worms - Candy King Vape Juice is the product of brand Candy King, it's one of the best vapor products with the option of 0mg:100ml, etc.
Notice: This product is currently only supported for free shipping to the United States.
Worms - Candy King Vape Juice Review
Worms - Candy King Vape Juice Instructions
Overview
Worms - Candy King Vape Juice is a well-adjusted sour and sweet mix of fruity flavored sugary gummy worms sprinkled with sour sugar.
Specifications
VG/PG Ratio: 70/30
Nicotine Level: 0mg / 3mg / 6mg
Nicotine Type: Regular Nicotine
Bottle Sizes: 100ml
Bottle Type: Plastic Dripper
Brand: Candy King
Package Includes
1 x 100ml Candy King vape juice - Worms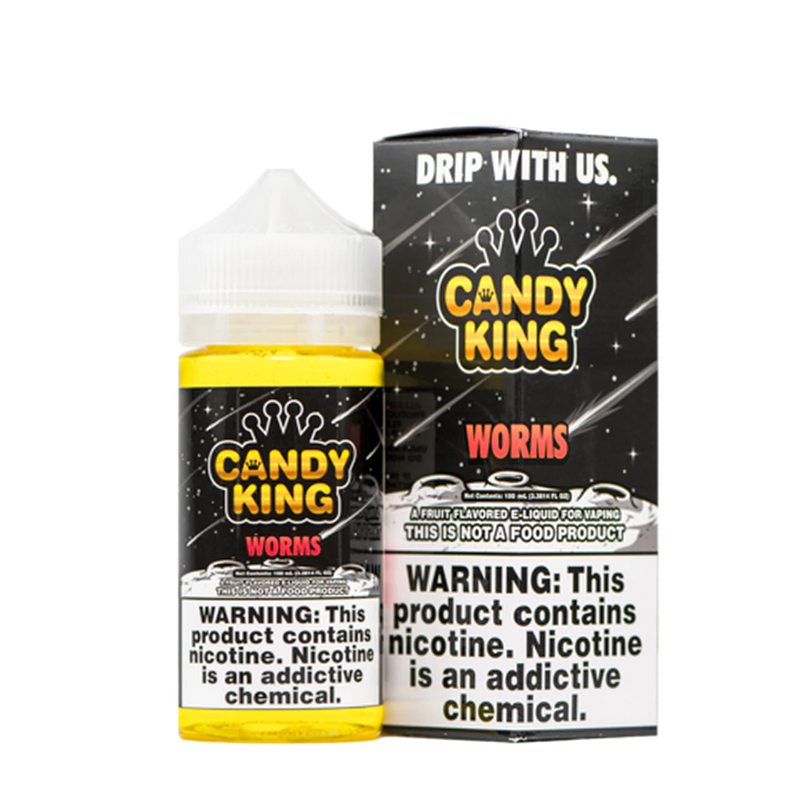 Cheap Vape Products For Sale and Buy
Customers who bought this product also bought:
These coils are for the SMOK TFV12 Prince Tank and specialize in making the performance to the best. V12 Prince Mesh coil has a extensive heating zone, which can heat equally and suck up e-liquid successfully, and it certifies you the desirable flavor.
Product added to wishlist
Product added to compare.