Dr. Dabber CBD Vape Pen Collections
Dr. Dabber CBD Vape Pen in 4 flavors, COA certified, coming with a removable 510 cart, offers tasteful CBD via ceramic heating elements with 3 heat settings.
Dr. Dabber CBD Vape Pens Review
Dr.Dabber CBD Vape Pens Instructions
Overview
Dr. Dabber CBD vape pen is a device that is produced with potency checked CBD. As one of the best favour products on the market, this is a product that comes with a wide range of flavors and great quality of vapor.
With a series of unique flavors, you can enjoy your favourite hemp extract using these vape pen devices. If you're looking for an extreme discreet way that you can get a dose of CBD, using one of these pens that derives its CBD for natural hemp plants can be one of the best ways to do so. The technology that's used in creating the oil is absolutely state-of-the-art and third party lab checked. The device that is used can also make sure that you get a good quality of paper as well.
Any of the CBD vape pens from Dr. Dabber are known for their quality as well as the control draw system that is on board. You can make sure that you're always going to get access to a good quality of vapor. Material is heated directly by ceramic heating element inside the vape pen and you can get excellent value for money knowing that the material you place inside is going to come out as a quality vapor.
If you have never used a CBD vape pen before, this is an excellent starting point. It comes at an affordable price and it can be very easy to operate. With an internal battery, pass through charging and very discreet use, you if you like the experience you can be sure to use this pen while you are on the go.
The delivery system for this vape pen works in an almost automatic fashion. You can simply heat up the device and then have the essential oils in a flavour of your choosing that can come out as a quality vapor. The vape pens are all 100% inspected for any signs of cracks or leaks. You will not receive a Dr. Dabber product that is leaking or with errors in manufacturing.
The oils which are produced here are also checked for their quality. If you are in need of replacement oils for your vape pen, Dr. Dabber sells new cartridges which are compatible with their vape pen devices. A wide range of CBD blends are available to make sure that you can get just the flavour that you are looking for and to make sure that you can enjoy only the finest vapor from your device.
Features
Ceramic heating element
COA verified
Several flavors
Easy dose
Discreet
Control draws with automatic output
Has enough power to last all day
Specifications
Use For: CBD
Flavor: Regular, Citrus, Fresh, Robust
Cartridge Contains: approximately 250mg of broad spectrum cannabinoids including CBD, CBC, CBG & CBN.
Note: DOES NOT CONTAIN PG, PEG, VG, or MCT!
Ingredients: Broad Spectrum Hemp Distillate & Signature Terpene Blend
Thread Connection: 510 Thread
Battery Charge Type: Micro-USB
Voltage Range: 2.8V-4.2V
Pre-heat Mode: 15s
Package includes
1 x Dr.Dabber CBD Universal 510 Battery
1 x Dr.Dabber CBD 250mg Cartridge
1 x USB Charger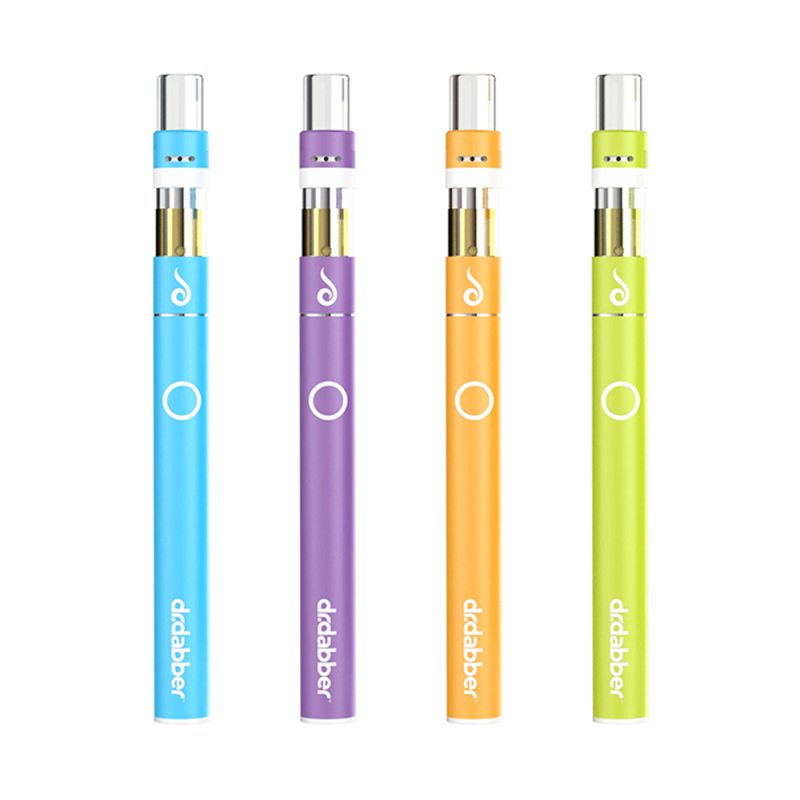 Customers who bought this product also bought:
Product added to wishlist
Product added to compare.