Sorbet - Pachamama Salts is the product of brand Pachamama E-Liquids, it's one of the best vapor products with the option of 25mg:30ml, etc.
Notice: This product is currently only supported for free shipping to the United States.
Sorbet - Pachamama Salts Review
Sorbet - Pachamama Salts Vape Juice Instructions
Overview
Sorbet - Pachamama Salts Vape Juice takes a scoop of frigid Italian ice sorbet, consolidating exquisite notes of fiery raspberries combined with mouth-puckering lemonade, to make a nicotine salt vape that will interest the faculties. A puff in Pachamama Salts Sorbet e-juice and the flavor of raspberry vape juice will move over your taste buds and leave them feeling large and in charge. This flavor has the inconspicuous taste of sorbet fundamental that turns out as the lemon joins with it. When you breathe it out, the lemon completely intertwines with the raspberry taste to make a full-bodied Italian sorbet enhance that will have your taste buds going up a divider for additional.
Specifications
VG/PG Ratio: 50 / 50
Nicotine Level: 25mg / 50mg
Nicotine Type: Nic Salts
Bottle Sizes: 30ml
Bottle Type: Plastic Dripper
Brand: Pachamama E-Liquids
Package Includes
1 x 30ml Pachamama Salts Vape Juice - Sorbet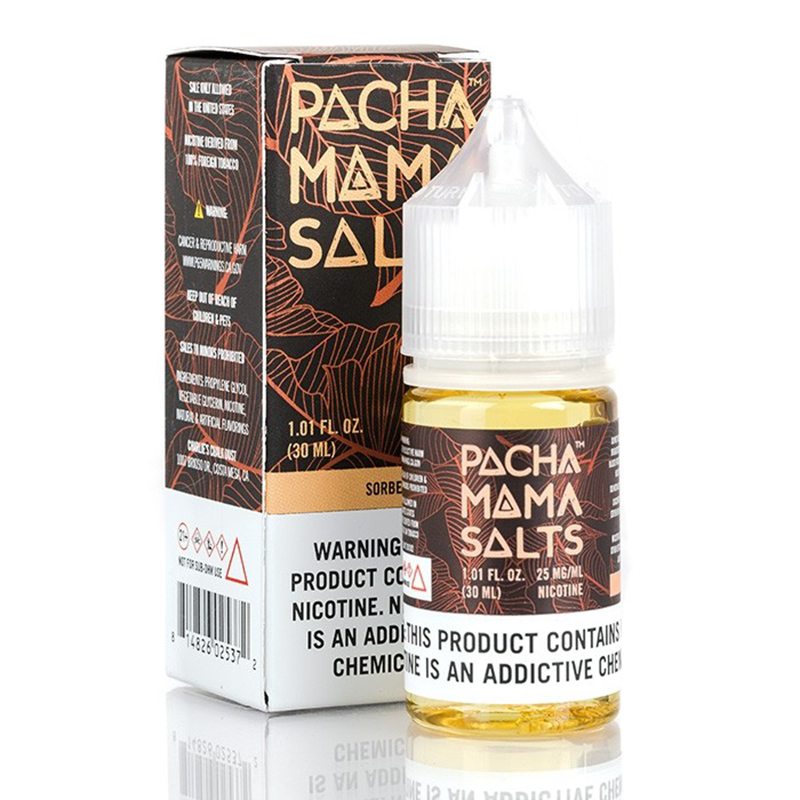 Cheap Vape Products For Sale and Buy
Customers who bought this product also bought:
Product added to wishlist
Product added to compare.