Fuji - Pachamama Salts is the product of brand Pachamama E-Liquids, it's one of the best vapor products with the option of 25mg:30ml, etc.
Notice: This product is currently only supported for shipment to the United States.
Fuji - Pachamama Salts Review
Fuji - Pachamama Salts Vape Juice Instructions
Overview
Fuji - Pachamama Salts Vape Juice is a delectable mix of Fuji apple and wild strawberry imbued with sweet sun-kissed nectarine organic product flavors. As you take a puff of Pachamama Fuji Salt, the flavor of delicious Fuji apples will give the best experience to your taste buds. It is accurate imitation of what flavor a Fuji apple possesses and best of all, you won't have to wait for them. When you breathe out, the e-juice flavor of the Fuji apple dies down somewhat and will leave you needing another puff over and over.
Specifications
VG/PG Ratio: 50 / 50
Nicotine Level: 25mg / 50mg
Nicotine Type: Nic Salts
Bottle Sizes: 30ml
Bottle Type: Plastic Dripper
Brand: Pachamama E-Liquids
Package Includes
1 x 30ml Pachamama Salts Vape Juice - Fuji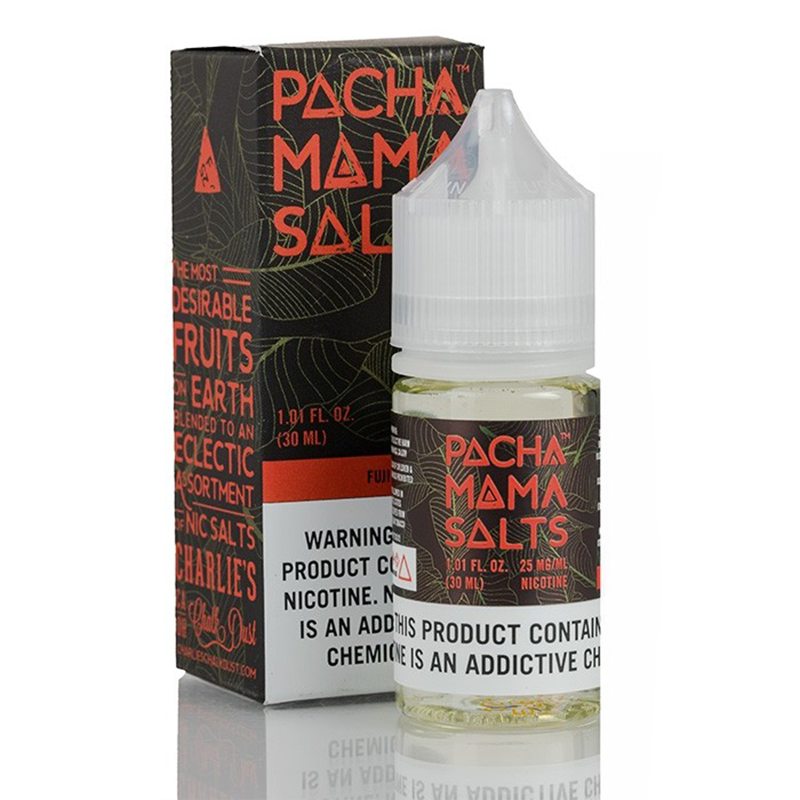 Cheap Vape Products For Sale and Buy
Product added to wishlist
Product added to compare.