CBDfx Vape Oil - OG Kush is the product of brand CBDfx, it's one of the best vapor products with the option of 250mg:30ml, etc.
Notice: This product is currently only supported for free shipping to the United States.
CBDfx Vape Oil - OG Kush Review
CBDfx Vape Oil - OG Kush Instructions
Overview
CBDfx Vape Oil - OG Kush represents a genuine cannabis strain. The variety of rich notes of pine and zestful lemon will help you recognize it in a second. This terpene CBD vape juice is delightful and simple e-liquid with a citrus base and it has incorporated the apparent flavor of the classic cannabis indica strain.
Specifications
CBD Level: 250mg / 500mg
Oil Type: CBD Vape Oil
Bottle Sizes: 30ml
Bottle Type: Plastic Dripper
Brand: CBDfx
Package Includes
1 x 30ml CBDfx Vape Oil - OG Kush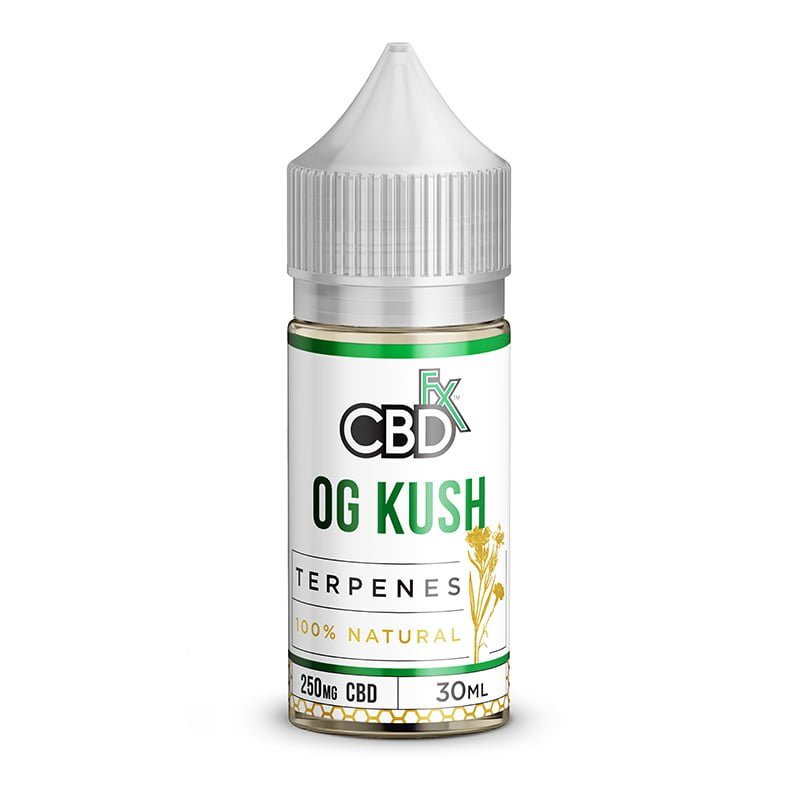 Cheap Vape Products For Sale and Buy
Product added to wishlist
Product added to compare.