CBDfx Vape Oil - Gelato is the product of brand CBDfx, it's one of the best vapor products with the option of 250mg:30ml, etc.
Notice: This product is currently only supported for free shipping to the United States.
CBDfx Vape Oil - Gelato Review
CBDfx Vape Oil - Gelato Instructions
Overview
CBDfx Vape Oil - Gelato will take your senses in front of a lovely Italian gelato shop. All those sweet vibes spreading from the shop under the hot sun are concentrated in the creaminess of this vape oil. A completeness of flavor and a massive dose of antioxidants create this terpene CBD e-liquid blend. This CBD vape juice perfectly portrays the flavor of the well-known Italian dessert. It will bring you an instant pleasure and a realistic taste which is superbly mixed with CBDfx's highly regarded terpene-rich hemp oil.
Specifications
CBD Level: 250mg / 500mg
Oil Type: CBD Vape Oil
Bottle Sizes: 30ml
Bottle Type: Plastic Dripper
Brand: CBDfx
Package Includes
1 x 30ml CBDfx Vape Oil - Gelato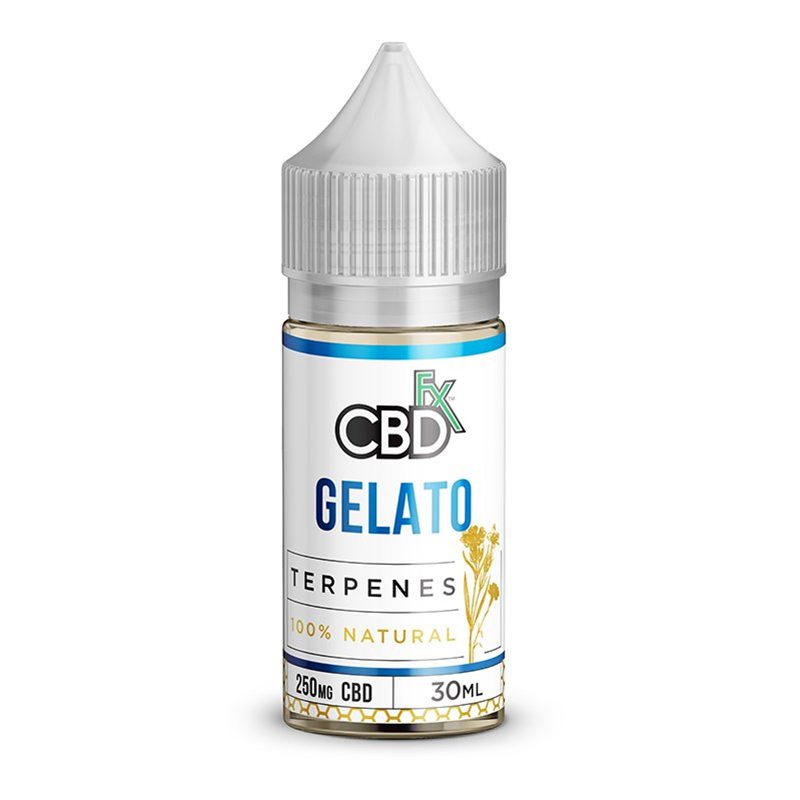 Cheap Vape Products For Sale and Buy
Customers who bought this product also bought:
Product added to wishlist
Product added to compare.