Variety Pack - 4X Pods Juul Compatible
There are not enough products in stock
Variety Pack - 4X Pods Juul Compatible is the product of brand 4X Pods, it's one of the best vapor products with the option of 6.5%:4pcs, etc.
Notice: This product is currently only supported for free shipping to the United States.
Variety Pack - 4X Pods Juul Compatible Review
Variety Pack - 4X Pods Instructions
Overview
Variety Pack - 4X Pods included 4 berry flavors. The 4 different flavors will appear when you open the package. The sour berry belts taste like the popular candy. The blue blackberry flavor will gather all the berry fans in the world. The next one is sour gummy flavored juice, which can awake your sense from numbness which was due to the profligate feature. We come back to the origin in the end, the grape flavor which tastes like the real grape.
Specifications
Nicotine Level: 65mg
Nicotine Type: Nic Salts
Sizes: 1ml
Brand: 4X PODS
Compatible with JUUL
Package Includes
1 x 4pcs 4X 6.5% Salt Nic Pods - Variety Pack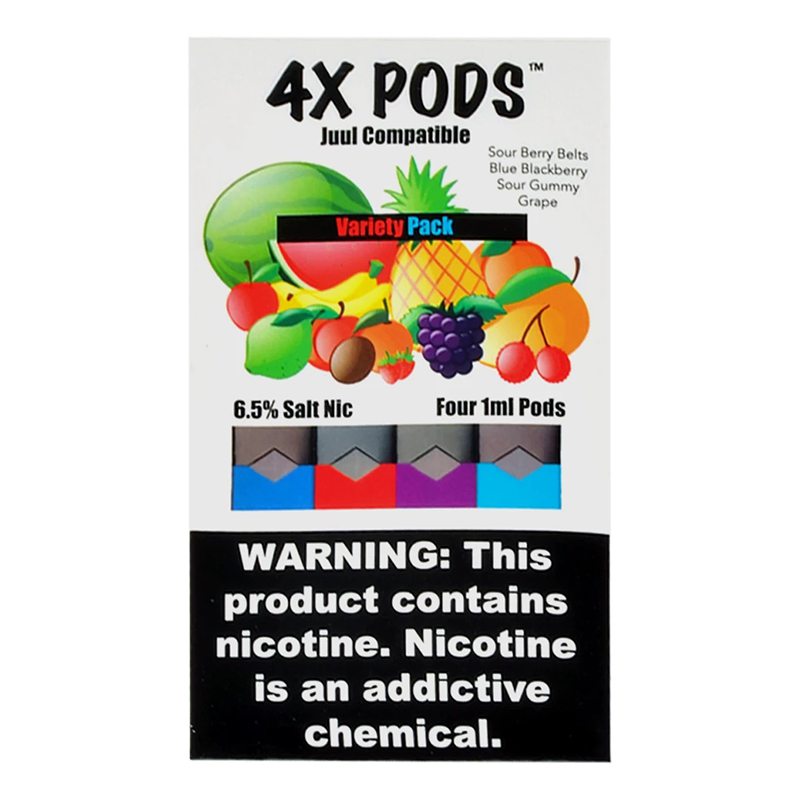 Cheap Vape Products For Sale and Buy
Customers who bought this product also bought:
Product added to wishlist
Product added to compare.