SAUC CBD Vape Additive is the product of brand SAUC CBD, it's one of the best vapor products with the option of 15ml 125mg, etc.
Notice: This product is currently only supported for free shipping to the United States.
SAUC CBD Vape Additive Review
SAUC CBD Vape Additive Instructions
Overview:
SAUC CBD Vape Additive is CBD additive that does not have any flavor and is manufactured with pure CBD isolate along with blend of PG and VG without any separation, taste or THC. You can use it for vaping or can add it to your desired e-liquid. It can also be used sublingually. The products are made from industrial hemp oil that is organic, grown in US and free of any pesticide. After being produced in the US, they are tested in lab for quality. Various CBD concentrations are offered including 125mg CBD/15ml bottle, 250mg CBD/15ml bottle, 500mg CBD/15ml bottle.
Features:
Certified by third party
No separation, taste of THC
Finest USA sourced pure CBD used
Free of pesticide
Package Includes:
1 x SAUC CBD Vape Additive 15ml 125mg/ 250mg/ 500mg
SAUC CBD Vape Additive Instructions:
Ingredients: 99+% Natural Cannabidiol (CBD) Isolate, Bio-based (non-GMO corn) 40% Propylene Glycol, 60% USP Kosher Vegetable Glycerin
You can use it sublingually or add it to any e-liquid you like
Ensure that the product is stored away from light and heat. Extreme temperatures can lead to the product being damaged and vape juice ineffective
If the safety seal is broken, refrain from using the product and keep it away from children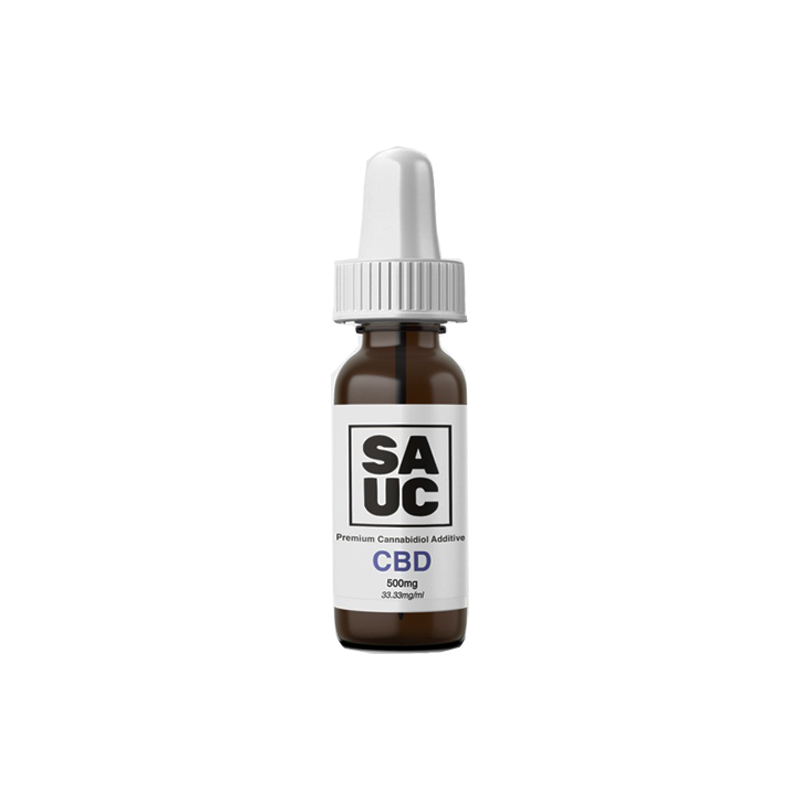 Cheap Vape Products For Sale and Buy
Product added to wishlist
Product added to compare.