Ripe Mango - 4X Pods Juul Compatible
There are not enough products in stock
Ripe Mango - 4X Pods Juul Compatible is the product of brand 4X Pods, it's one of the best vapor products with the option of 6.8% 4pcs, etc.
Notice: This product is currently only supported for free shipping to the United States.
Ripe Mango - 4X Pods Juul Compatible Review
Ripe Mango - 4X Pods Instructions
Overview
Ripe Mango - 4X Pods offers you to have a impressive experience with mango. Mango is the most popular fruit and you will love it even if you hate fruits. After a inhalation, you will be catched by the authentic sweet taste. Hope you can enjoy the mango paradise with 4X Pods.
Specifications
Nicotine Level: 68mg
Nicotine Type: Nic Salts
Sizes: 1ml
Brand: 4X PODS
Compatible with JUUL
Package Includes
1 x 4pcs 4X 6.8% Salt Nic Pods - Ripe Mango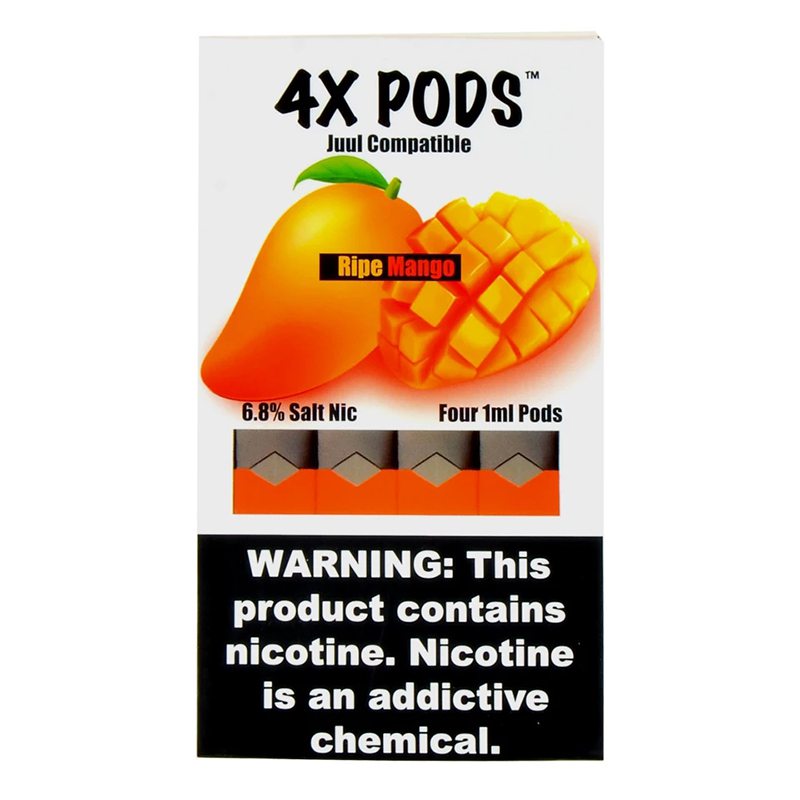 Cheap Vape Products For Sale and Buy
Customers who bought this product also bought:
Product added to wishlist
Product added to compare.