Pink Lemonade - Vapetasia Salts
Pink Lemonade - Vapetasia Salts is the product of brand Vapetasia, it's one of the best vapor products with the option of 24mg:30ml, etc.
Notice: This product is currently only supported for free shipping to the United States.
Pink Lemonade - Vapetasia Salts Review
Pink Lemonade - Vapetasia Salts Instructions
Overview
Pink Lemonade - Vapetasia Salts are currently accessible from the celebrated brand Vapetasia. It is an awesome blend of tart lemonade mixed with premium nicotine salts to make a scrumptious e-juice mixture.
Vapetasia has made a Pink Lemonade that has a superb sweetness with traces of tart and delicious lemonade. It is much the same as pink lemonade however it's not overwhelmingly sweet like some other lemonade e-liquids available. It's a smooth and fulfilling mix that is ideal for each unit.
Specifications
VG/PG Ratio: 50/50
Nicotine Level: 24mg / 48mg
Bottle Sizes: 30ml
Bottle Type: Plastic Dripper
Brand: Vapetasia
Package Includes (Options)
1 x 30ml Vapetasia Vape Lemonade Salts Vape Juice - Pink Lemonade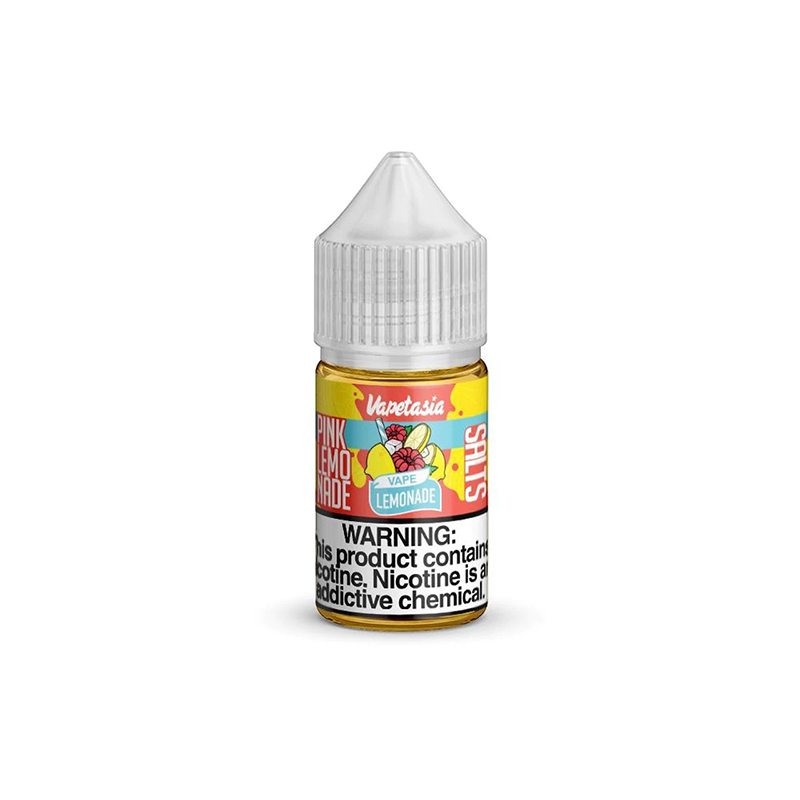 Cheap Vape Products For Sale and Buy
Customers who bought this product also bought:
Product added to wishlist
Product added to compare.