Killer Kustard - Vapetasia Salts
Killer Kustard - Vapetasia Salts is the product of brand Vapetasia, it's one of the best vapor products with the option of 24mg:30ml, etc.
Notice: This product is currently only supported for free shipping to the United States.
Killer Kustard - Vapetasia Salts Review
Killer Kustard - Vapetasia Salts Instructions
Overview
Killer Kustard - Vapetasia Salts provides strong nicotine salts which are mixed with thick custard as well as with the rich and smooth vanilla. This helps it reach the perfect proportions so you can get the taste and the sweetness you want which will make your mouth water.
The inhaling and exhaling are what you ought to enjoy as when the vanilla flavor gets in your mouth and the warmth covers your taste buds, that experience is extremely intoxicating. This taste makes it way gradually and when exhaling, every taste bud of yours will feel that creaminess and you would start craving for even more.
Specifications
VG/PG Ratio: 50/50
Nicotine Level: 24mg / 48mg
Bottle Sizes: 30ml
Bottle Type: Plastic Dripper
Brand: Vapetasia
Package Includes (Options)
1 x 30ml Vapetasia Killer Kustard Salt Nic Vape Juice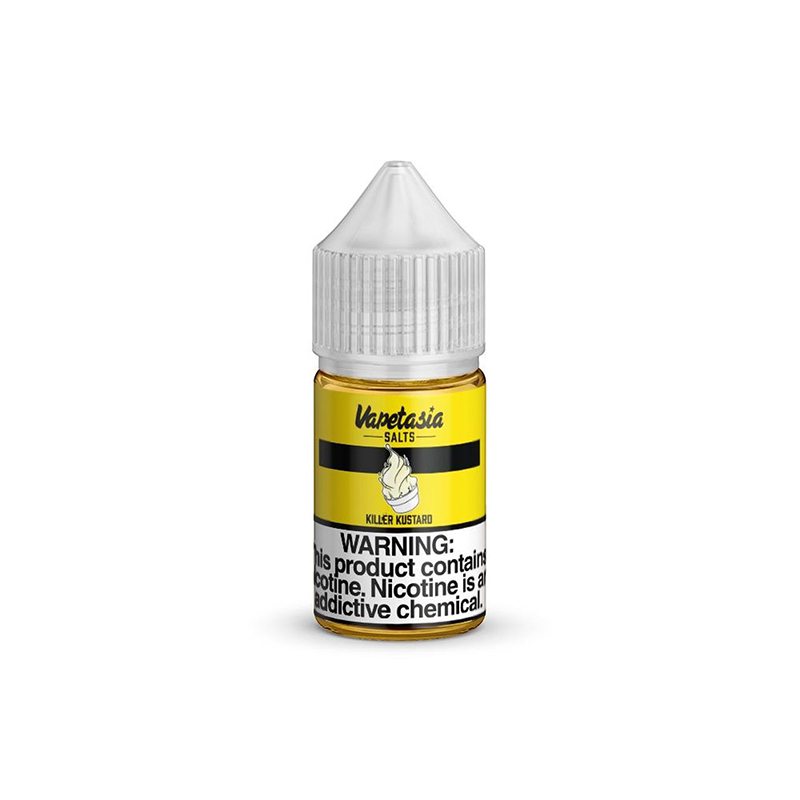 Cheap Vape Products For Sale and Buy
Customers who bought this product also bought:
VAPE4EVER
V4-10146-CE401K
eGO-T Vape Pen: 100% brand new and high quality. No tar and other cancer causing substances. No second-hand smoke, environmental protection. No cigarette smell stink up your clothes, house, or car. Huge vapor.
Product added to wishlist
Product added to compare.