Grape - 4X Pods Juul Compatible
There are not enough products in stock
Grape - 4X Pods Juul Compatible is the product of brand 4X Pods, it's one of the best vapor products with the option of 6.5%:4pcs, etc.
Grape - 4X Pods Juul Compatible Review
Grape - 4X Pods Instructions
Overview
Grape - 4X Pods, the classic flavor of 4X Pods which can provied you the unique and sweet flavor. It was manufactured to recreate the genuine experience of dessert. If you want to enjoy it, take a puff from it.
Specifications
Nicotine Level: 65mg
Nicotine Type: Nic Salts
Sizes: 1ml
Brand: 4X PODS
Compatible with JUUL
Package Includes
1 x 4pcs 4X 6.5% Salt Nic Pods - Grape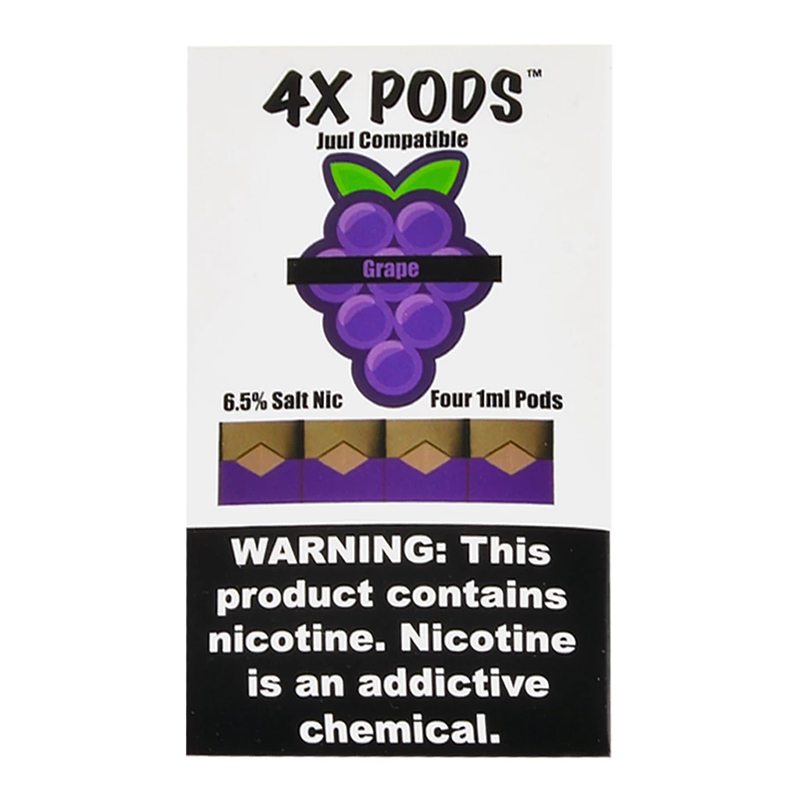 Customers who bought this product also bought:
Product added to wishlist
Product added to compare.

By entering Vape4Ever, you affirm that you are of legal smoking age 21+ and you agree to be Age Verified.