Proleve CBD Vape Cartridge
Proleve CBD Vape Cartridge 0.5ml contains 200mg CBD derived from USA-grown hemp with a lab test, 510 thread compatible, offering about 300 flavorful puffs.
Proleve CBD Vape Cartridge Review
Proleve CBD Vape Cartridge Instructions
Overview
Proleve boosts the experience of vapes with the fantastic and catchy CBD vape cartridge and the perfect option for those interested in getting instant results. CBD vape cartridges comprise natural ingredients and supply the nourishing taste of your desired (natural terpenes plants) flavor. Moreover, allow you to get approximately 300 puffs just from a single cartridge. Proleve focuses on organically grown hemp plants and extraction methods to fill them up the chamber of cartridges with reliable, pure CBD vapes free from toxic or harmful additives (such as nicotine and propylene glycol) and do not possess the traces of GMO.
Features of Proleve CBD Vape Cartridge
Lab tested
CO2 extraction
Pesticide free
CBD derived from American grown hemp
Proleve CBD cartridge is safe to use
Works correctly and simple to operate
Compatible with 510-thread devices
Specifications of Proleve CBD Vape Cartridge
Capacity: 0.5ml
CBD Strength: 200mg
Flavors: Grand Daddy Purp, Strawberry Lemonade
Packages Includes
1 x Proleve CBD Vape Cartridge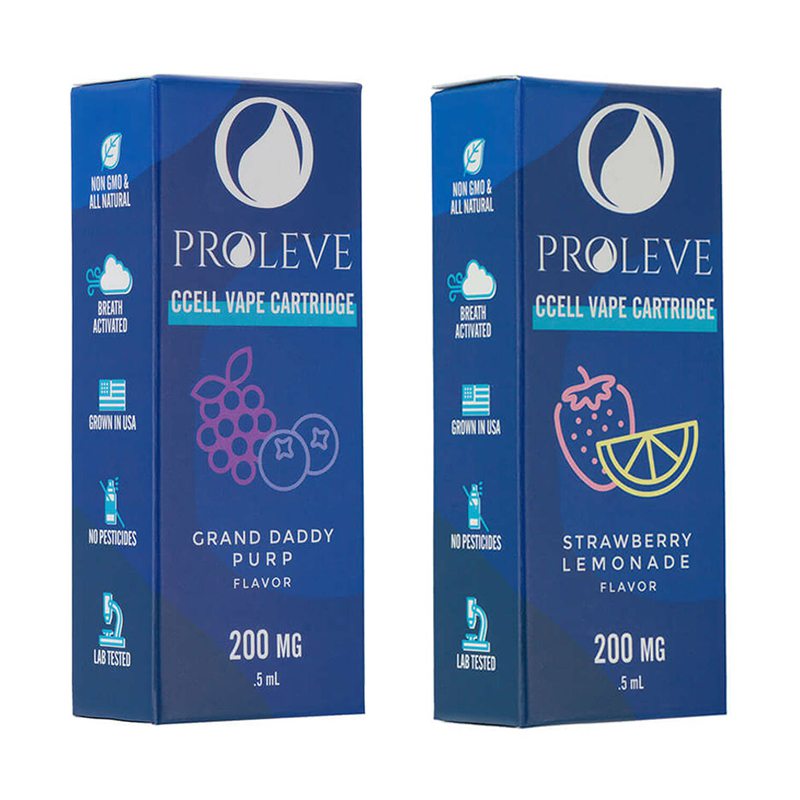 Product added to wishlist
Product added to compare.