CBD Drip RIX MIX CBD Vape Additive
There are not enough products in stock
CBD Drip RIX MIX CBD Vape Additive is the product of brand CBD Drip, it's one of the best vapor products with the option of 10ml 500mg CBD, etc.
Notice: This product is currently only supported for free shipping to the United States.
CBD Drip RIX MIX CBD Vape Additive Review
CBD Drip RIX MIX CBD Vape Additive Instructions
Overview:
There are three dissimilar strengths and sizes of CBD Drip RIX MIX CBD Vape Additive. The additive is comprised of 14.5mg of completely natural and organic CBD which is extracted from European industrial hemp with superior quality. This CBD E-liquid has no flavor. You can simply vape it or add it to your preferred e-juice. There are 500mg of active CBD in a 10ml bottle, 750 mg of active CBD in a 15ml bottle, and 1,500mg of active CBD in the largest 30 ml bottle. This product will not make you feel high because it is not intended for recreational use. This is a product with medical nature whose aim is to help people relax. A lot of people feel more relaxed when using it. People usually add it to their preferred e-juices to improve their vaping experience or they place it directly on the palate. You do not have to have a medical issue to use CBD Drip RIX MIX CBD Vape Additive to relax. By using this product, you can forget about sleepless nights or fights with anxiety.
Features:
It is extracted from European aerial hemp plant
In comparison to single molecule CBD, it has a higher response level
There are not any psychoactives added
It is tested in labs in numerous stages in order to achieve maximum quality
No gluten
Certified non-synthetic raw material
It is produced in a cGMP facility
Package Includes:
1 x CBD Drip RIX MIX CBD Vape Additive - 10ml&500mg/ 15ml&750mg/ 30ml&1500mg
CBD Drip CBD Vape Additive Instructions:
Add 2-4 drops of CBD Drip Rix oil in your favorite e-liquid or simply place it on the palate, or place it in a vape tank and start vaping.
Shake it before using it
Just like other CBD oils, you can feel a grassy or earthy taste. That is why it is recommended to mix it with savory e-juices rather than with sweet e-juices.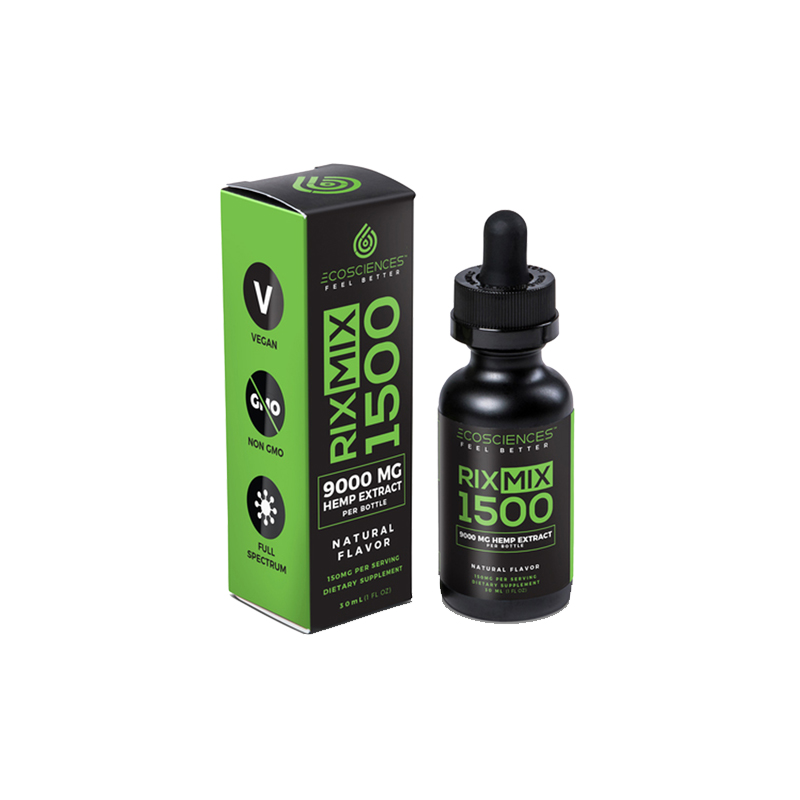 Cheap Vape Products For Sale and Buy
Product added to wishlist
Product added to compare.