Blackberry Lemonade by Vapetasia E-Liquid
There are not enough products in stock
Blackberry Lemonade by Vapetasia E-Liquid is the product of brand Vapetasia, it's one of the best vapor products with the option of 0mg:100ml, etc.
Blackberry Lemonade by Vapetasia E-Liquid Review
Vapetasia Blackberry Lemonade Vape Juice Instructions
Overview
Vapetasia Blackberry Lemonade Vape Juice owes its delicious and tangy blend to a combination of juicy blackberries and sweet lemons.
This product is intended to taste like drinking a glass of blackberry lemonade and is available for you to experience in e-juice form. The vaping experience will leave with a very tasty and smooth invigorating blend of blackberries and lemons in you. There are a lot of lemonade flavored e-liquid present which can make your mouth water but the succulent flavors which blackberry lemonade e-juice provides are on another level. The sweetness of it will overwhelm your senses and it will make you question yourself on why you didn't try this lemonade flavor earlier.
You can enjoy the vape with this e-liquid irrespective what time of the year it is, whether it's the middle of a spring afternoon or the start of winter. Taking the first gulp is an experience of its own and you feel like drinking a glass of lemonade relaxing and it feels like the best moment of your life. You don't necessarily need to be a fan of blackberries or lemonade to appreciate this wonderful combination and for it to work for you. You'll probably get hooked on it and start using the Vapetasia e-juice all day long.
Specifications
VG/PG Ratio: 70/30
Nicotine Level: 0mg / 3mg / 6mg
Bottle Sizes: 100ml
Bottle Type: Plastic Dripper
Brand: Vapetasia
Package Includes (Options)
1 x 100ml Vapetasia Blackberry Lemonade Vape Juice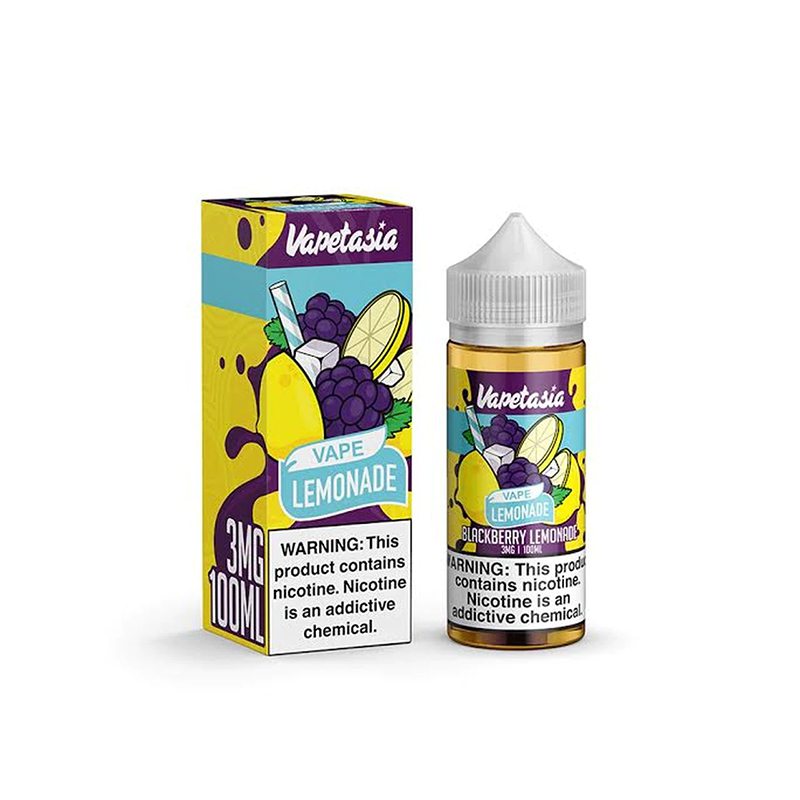 Customers who bought this product also bought:
Product added to wishlist
Product added to compare.

By entering vape4ever.com, you affirm that you are of legal smoking age 21+ and you agree to be Age Verified.